superior
vicario
giuseppe
---
This Superior is located in the oldest body of the Mansion.

A beautiful room with a star vault at 5 meters with a French window overlooking the garden and the ancient church, equipped with a contemporary bathroom, from which you can see the sky through the electric velux of the large shower. It represents the most rigorous concept, without forgetting the history with the hand-polished cocciopesto floor, entirely LED lighting and soundproof glass door. The preparation of the large double bed is made with a triple hygienic sheet.

The silence, tranquility and autonomous thermoregulation allows you to choose your own level of comfort.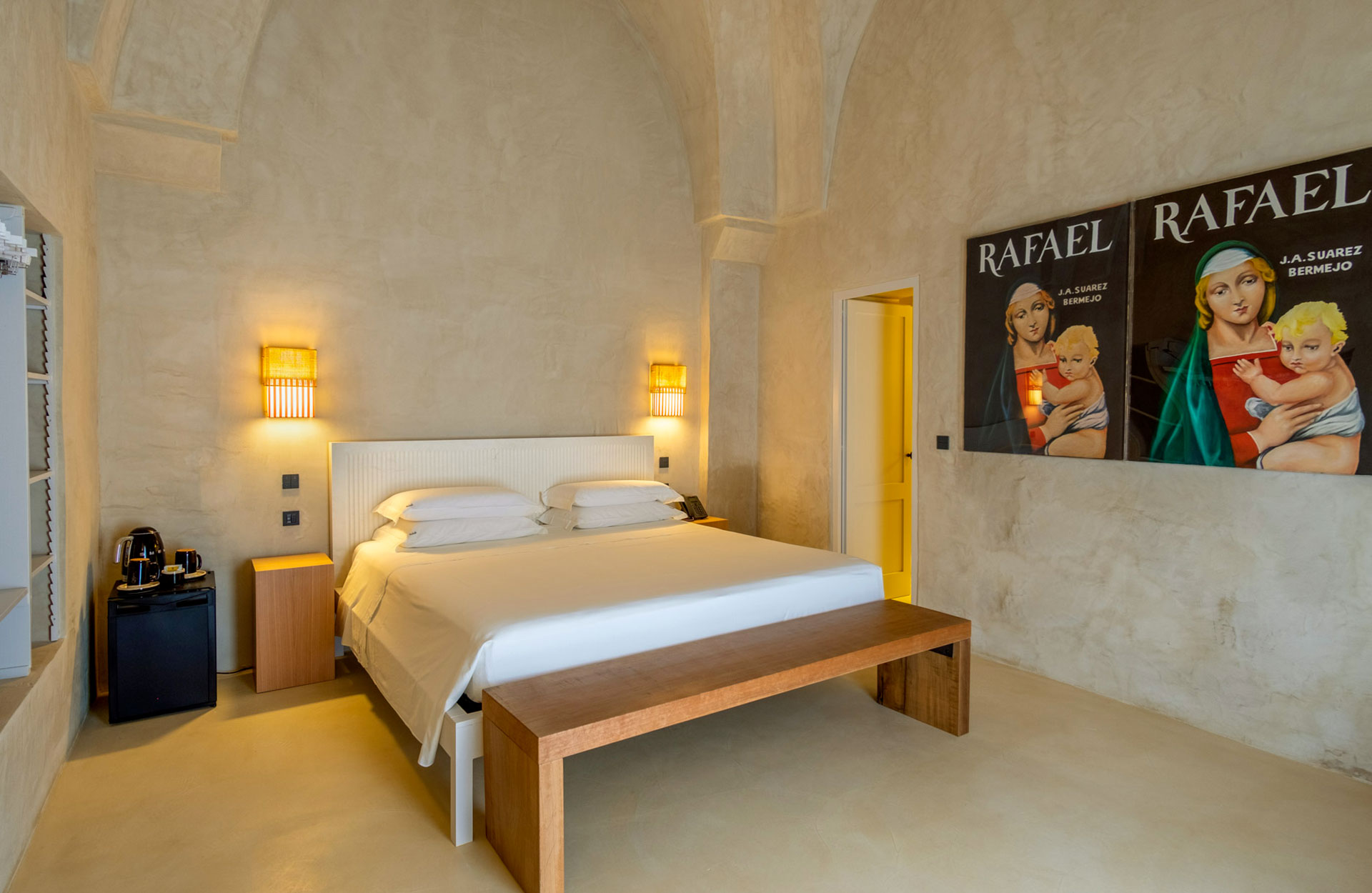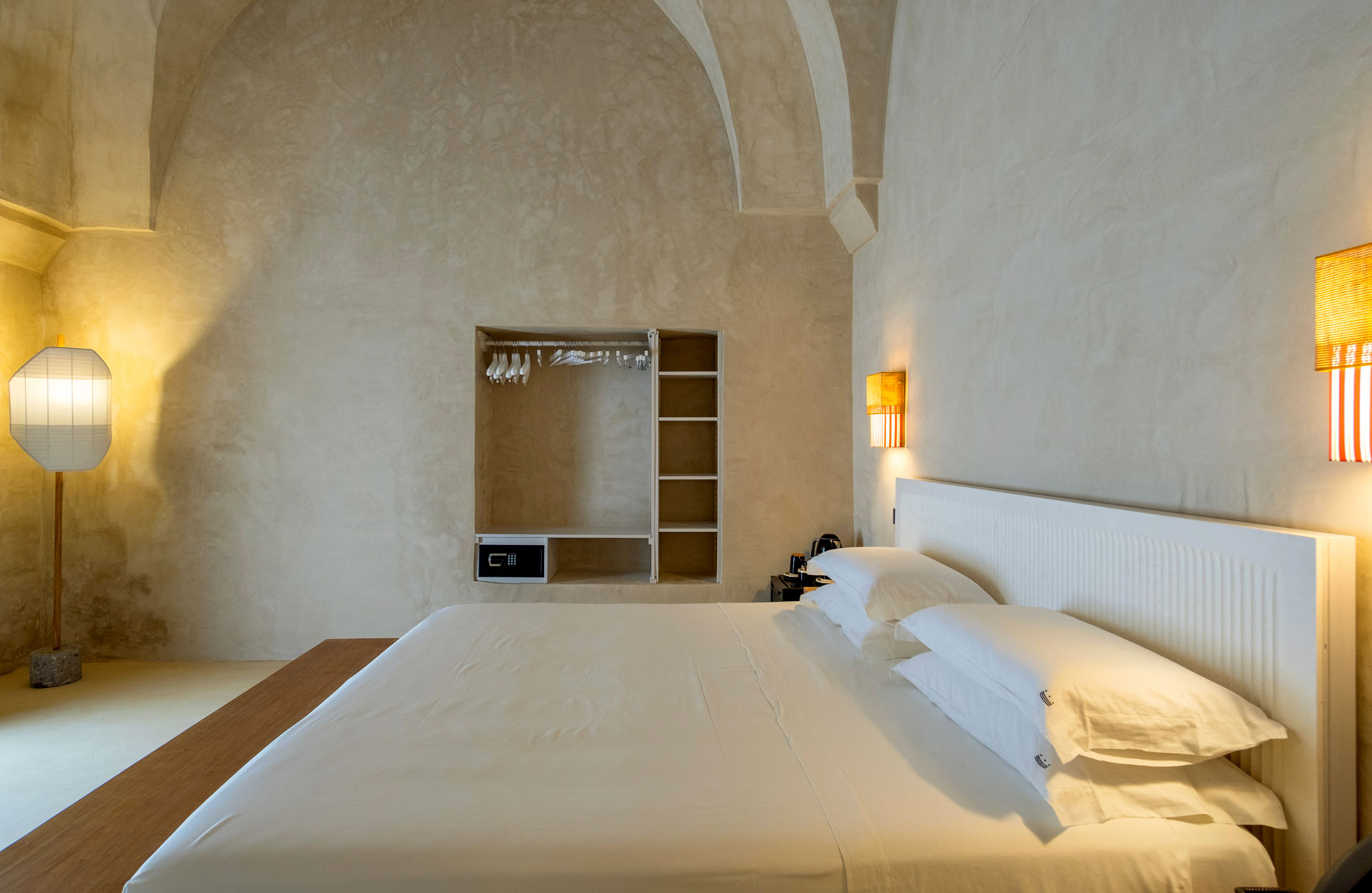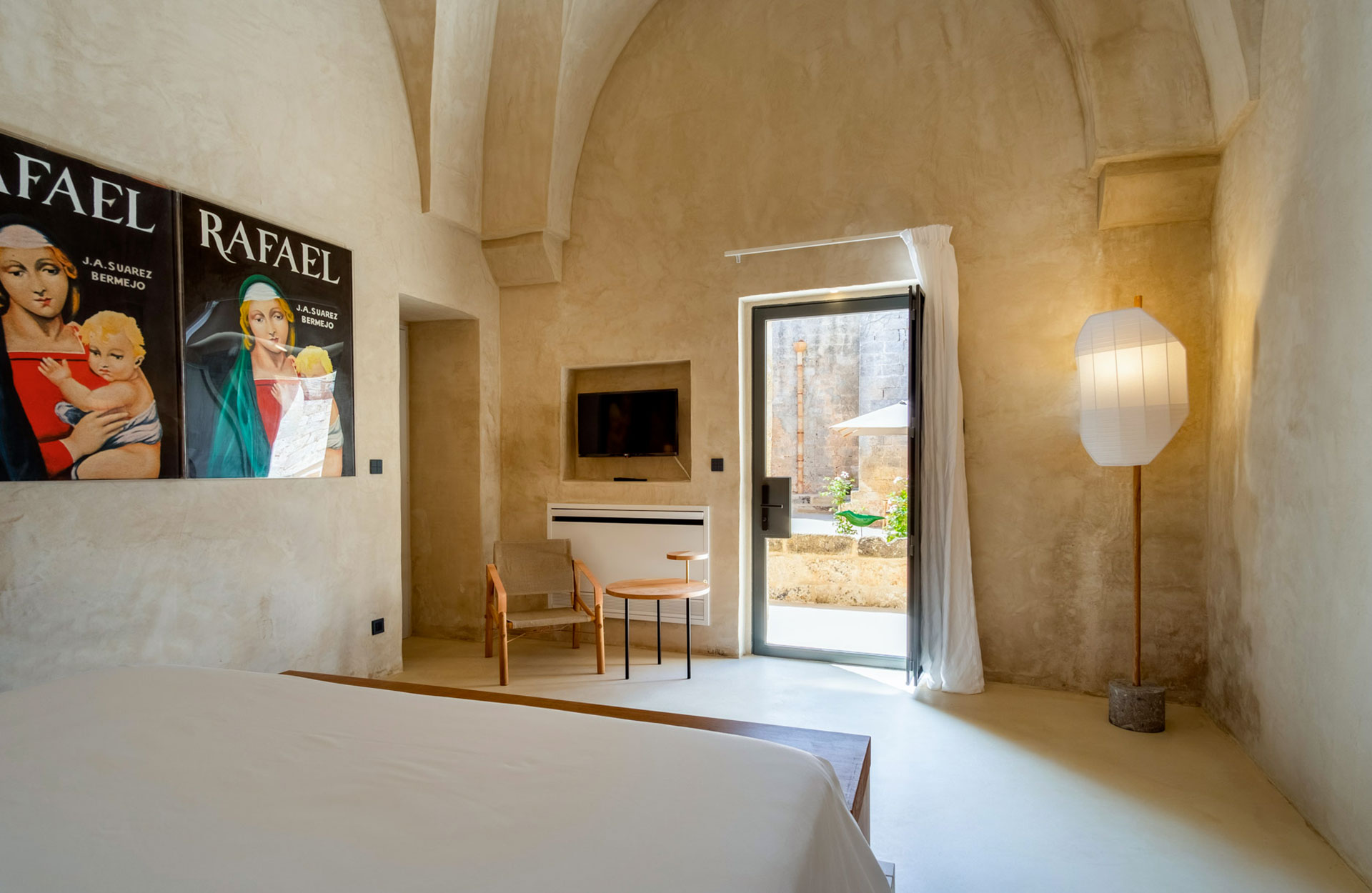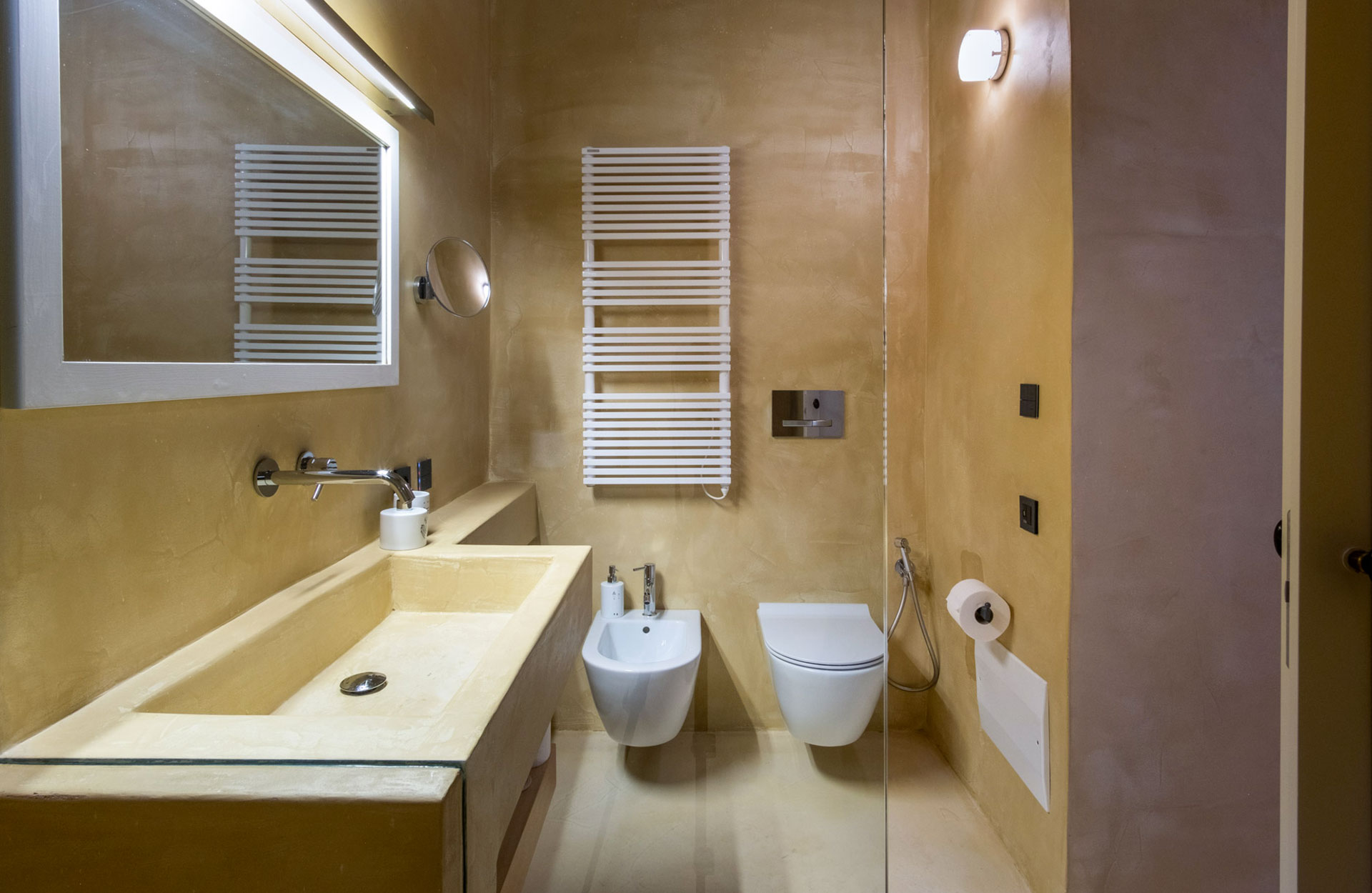 28 m²
2 Guests
200x210
Shower
DISTINCTIVE ELEMENTS
Outdoor space

Bed 200x210

Double height pillows
Minibar

Tea/Coffé set/Kettle

Wi-Fi
Smart TV

Soundbar

Safe deposit box
Parlour

Breakfast included

Pool access
history
Giuseppe Pasquale Francesco Saverio Bacile was born in Spongano in 1725 and died at the age of 70. He was initiated into ecclesiastical studies and, after the presbyterate, began his ecclesiastical career.

Intelligent and energetic, soon, at the age of 28, he obtained the title of archdeacon of the Episcopal Curia of Castro, raising the prestige of the family. Later he was appointed Vicar General of the diocese castrense for two non-consecutive terms.
He laid all the social and economic premises, favoring his brother Ippazio in achieving the title of baron and the purchase of the fief of Castiglione from the Marquises Maramonte of Botrugno.

The archdeacon is buried in the noble chapel of the family, under the title of Santa Maria dei Sette Dolori or dell'Addolorata, a chapel built in the mid-eighteenth century by his will.