The suite has two separate rooms and a bathroom, plus an outdoor private one.

The furnishings are the result of a passionate research between fabrics, materials and design forms. The large star vaults at 5 meters make the living room and bedroom very special, as does the barrel vault in the bathroom. The architectural and stylistic choices include a comfortable and contemporary sofa, a large double bed with a triple hygienic sheet, hand-polished cocciopesto floors, bathtub and shower with fixed rain showerhead and a practical hand shower, fully LED lighting, soundproof glass doors.

All this to create the perfect atmosphere for a stay tailored to the most demanding guest.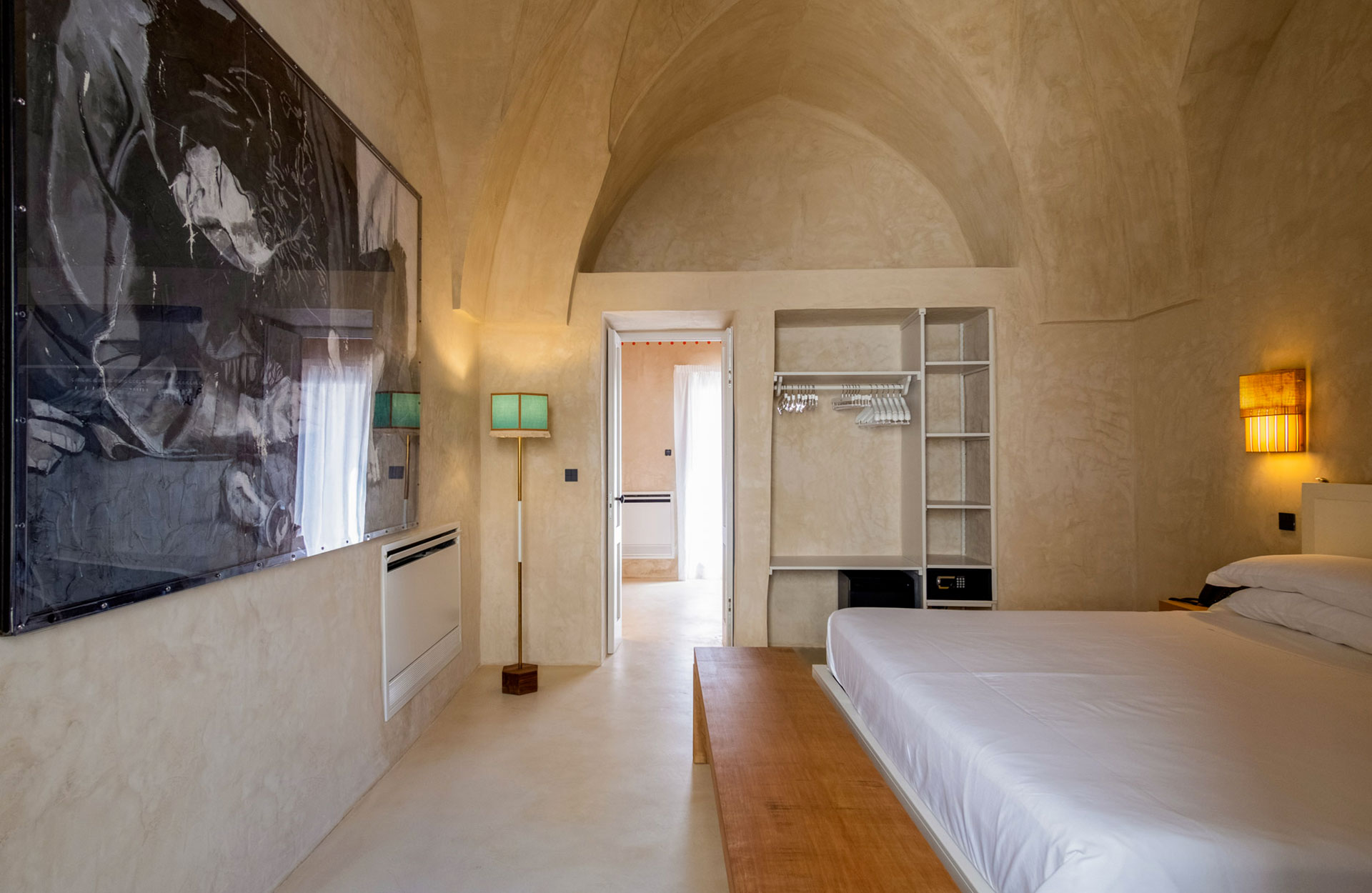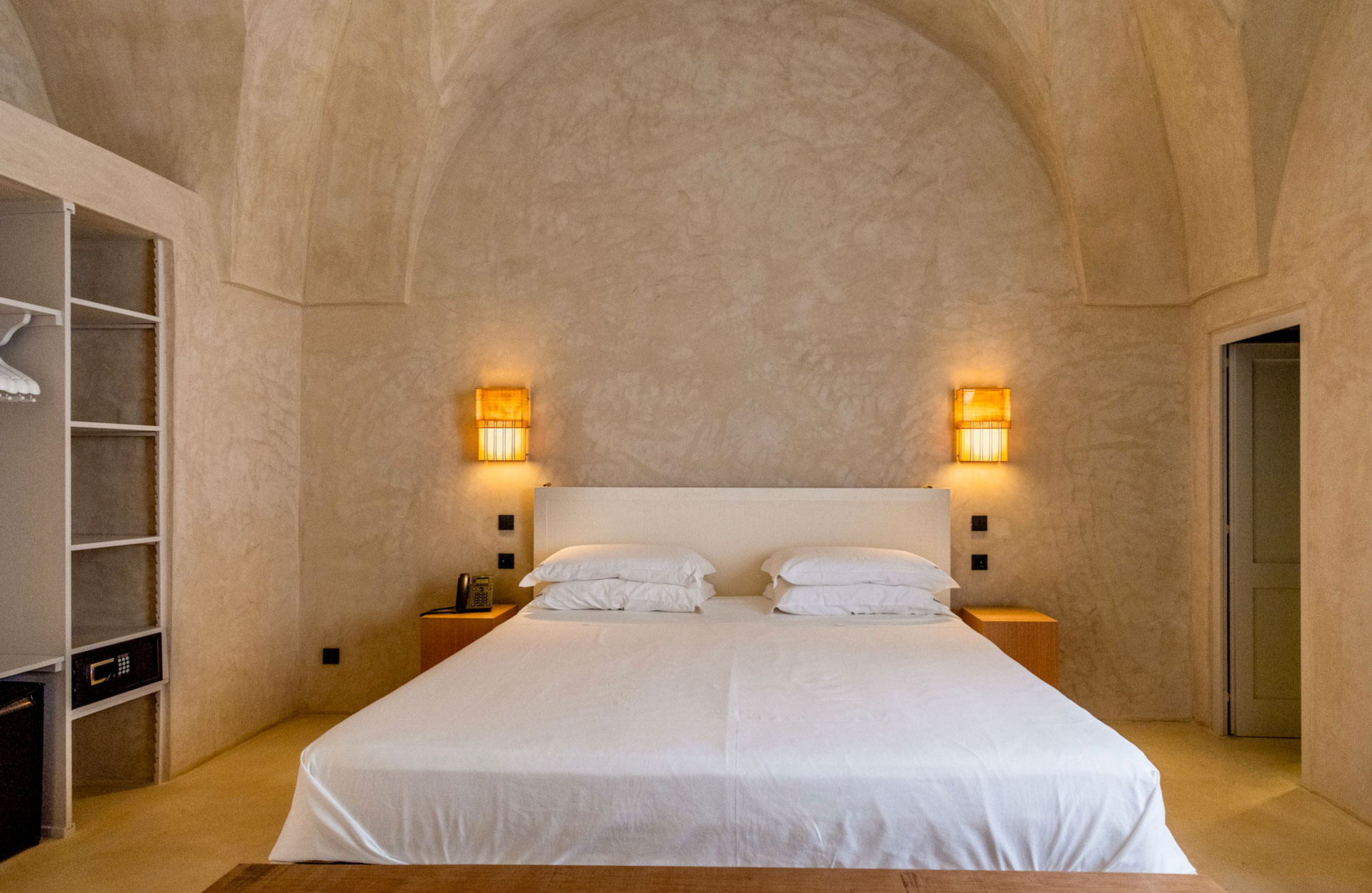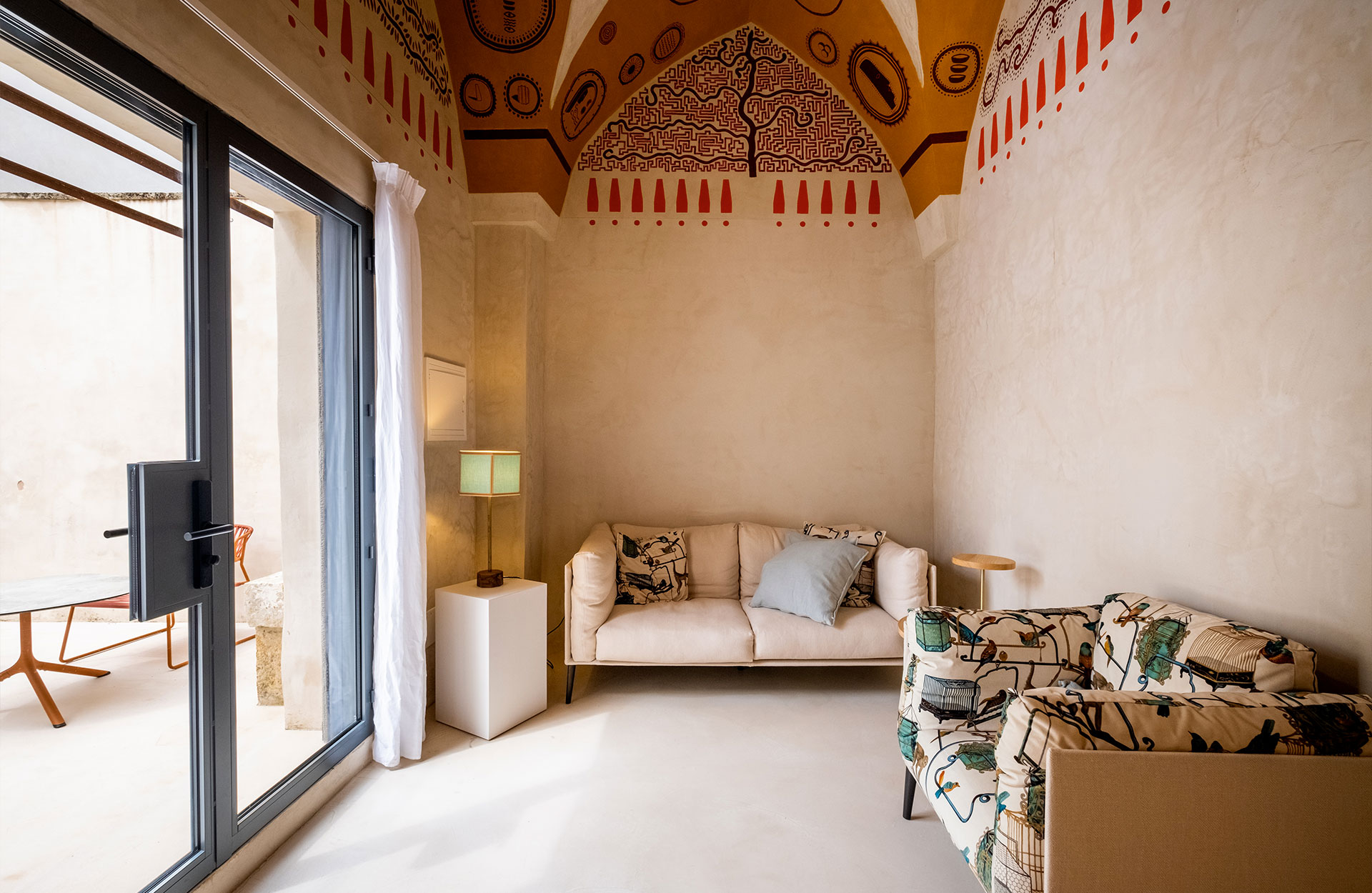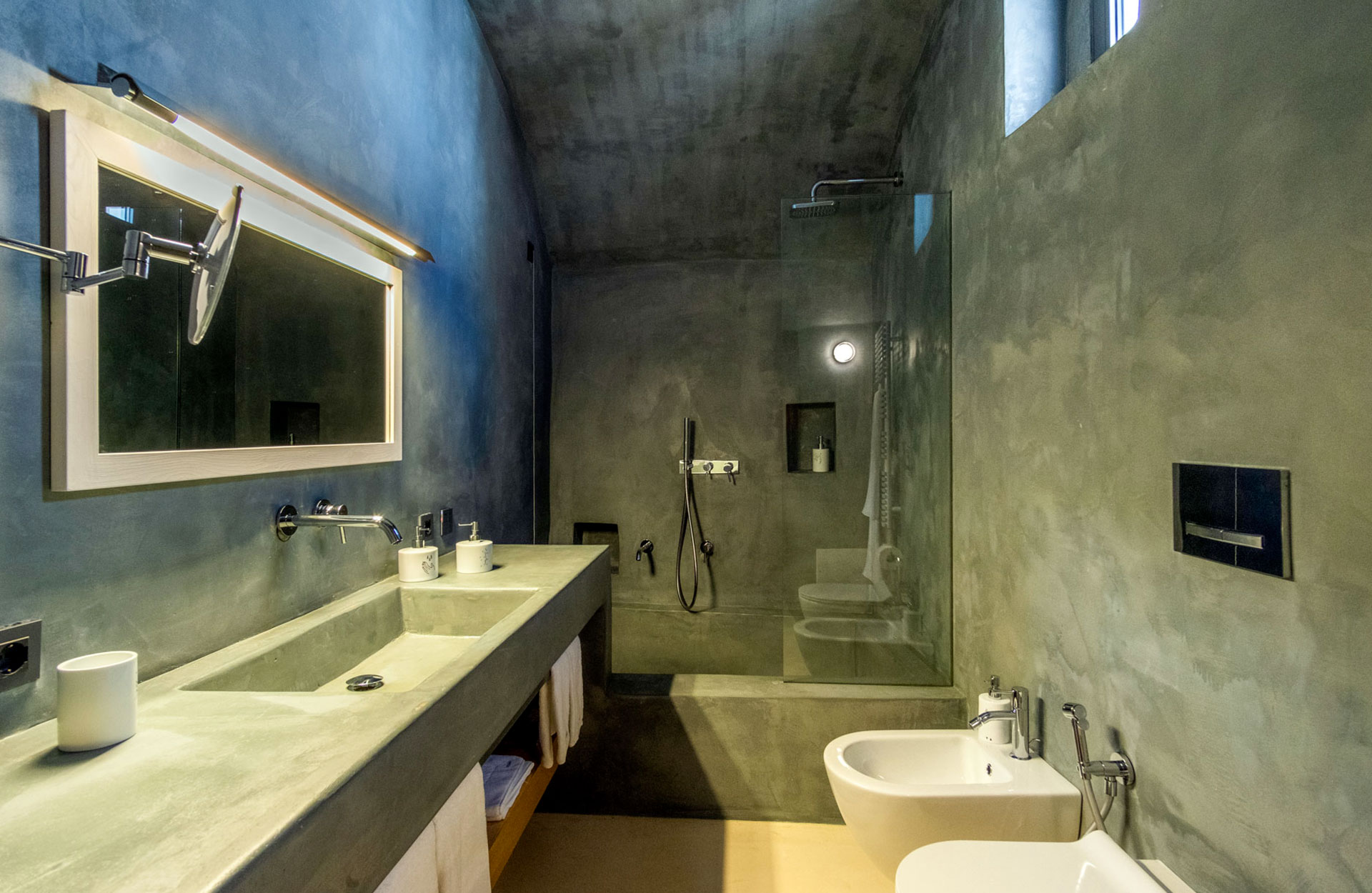 41 m²
2 Guests
200x210
Shower + Tub
DISTINCTIVE ELEMENTS
Outdoor space

Bed 200x210

Double height pillows
Minibar

Tea/Coffé set/Kettle

Wi-Fi
Smart TV

Soundbar

Safe deposit box
Living room

Breakfast included

Pool access
HISTORY
Filippo BACILE was born in 1827 and died at the age of 84, is remembered as the venerable figure of gentlemen in Terra d'Otranto.

A luminary of knowledge and vast culture, he was an example of virtue both in private and public life.

A passionate and dedicated student of the most brilliant sciences and arts, throughout his life he was animated by noble and patriotic ideals.
He turned out to be a profound scientist, an eminent and elegant man of letters, a brilliant artist and above all a valiant follower of a new science such as art criticism.

He was a revolutionary producer of lamp oil, he designed the institute of the Marcelline sisters in Lecce, the Palazzo Rizzelli in Spongano, the Parish Church of Nociglia and the façade of the Church of Our Lady of the Rosary in Castro. He supported with intellect and sacrifices the construction of the Railway of Capo di Leuca.