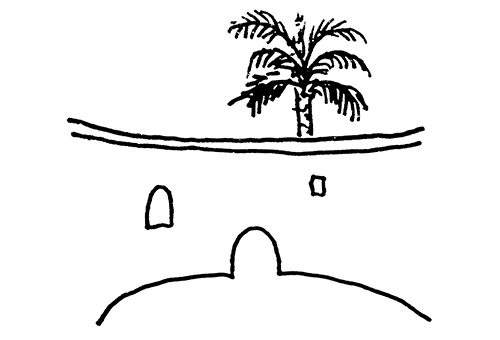 the mansion
comfort, design, art and environment
---
Tre Bacili, with the concept "Hospitality in The Mansion", offers an example of beauty derived from the art of restoration, where atmospheres of ancient life and simplicity are integrated with all modern comfort.
Stone, lime and natural wood, colonial and seductive fabrics and use of organic materials are the value of the Tre Bacili that has decided to follow the most modern dictates of green building.
Contemporary and essential furnishings are combined with ancient architecture, with the creative reuse of spaces and with eco-compatible materials.
Special attention was given during the design phase to guests with disabilities: a room, with reserved outdoor space, is designed to meet the needs of these visitors following the concept of functional aesthetics thanks to the suggestions of specialized associations.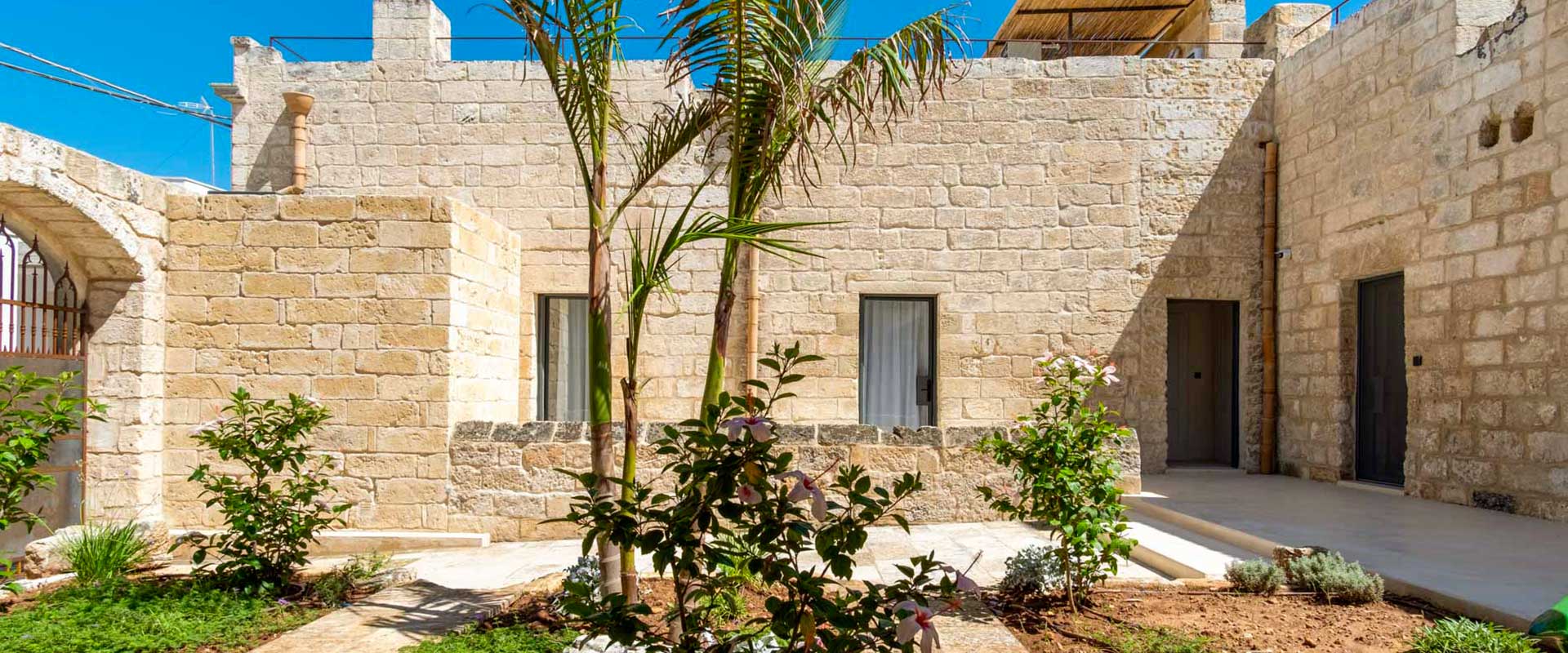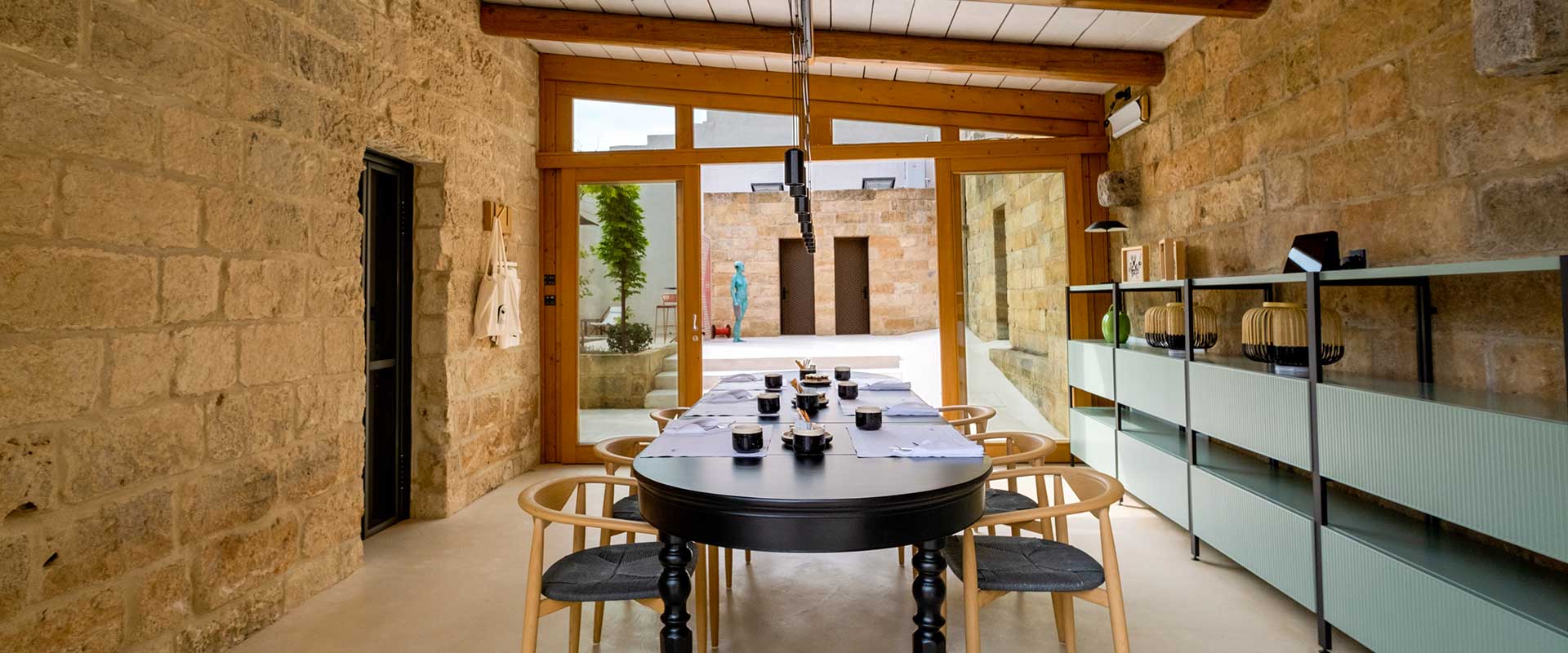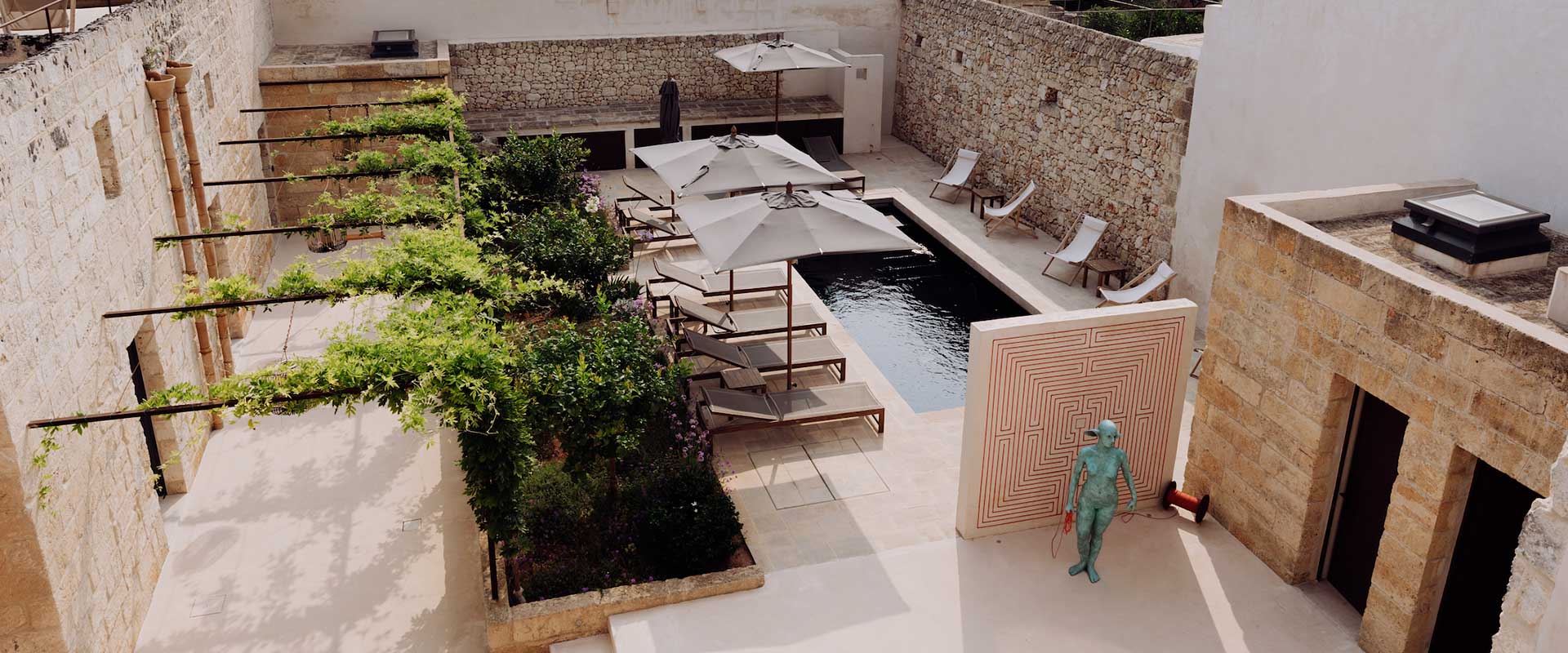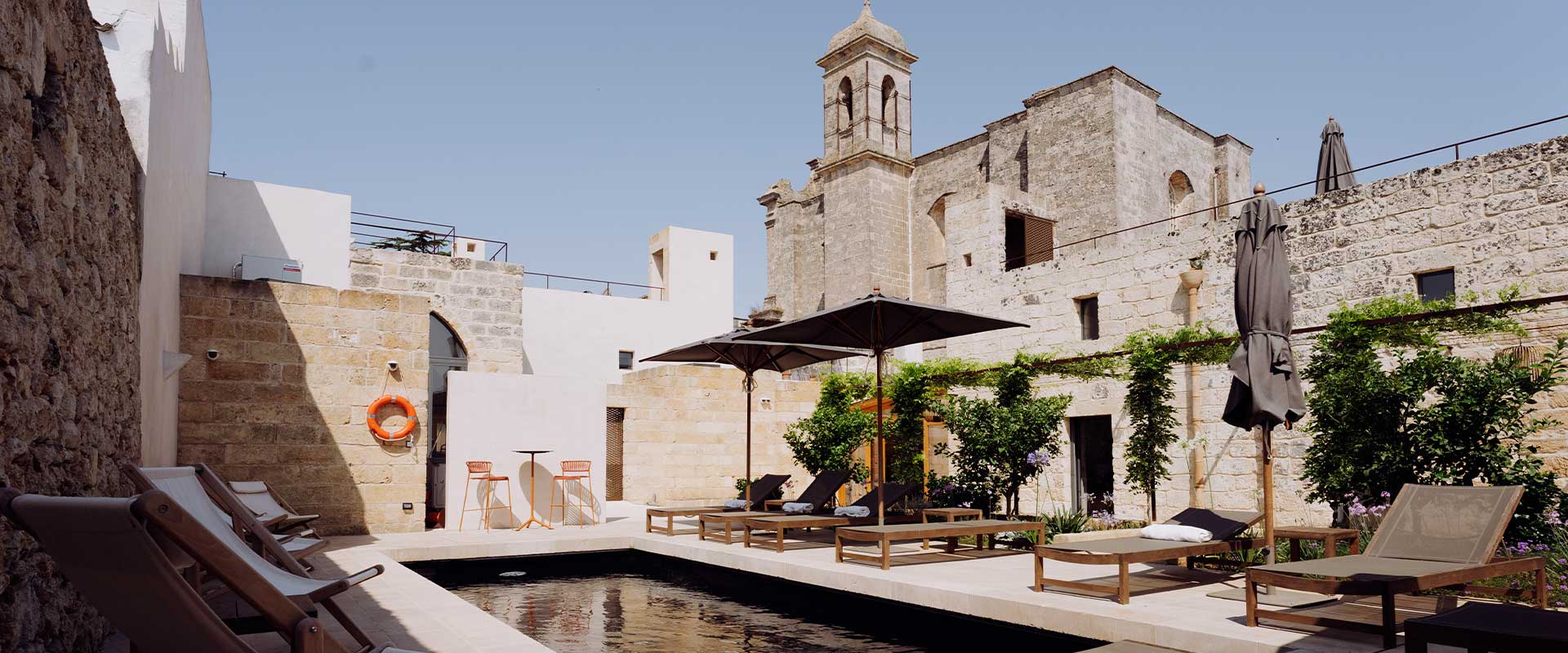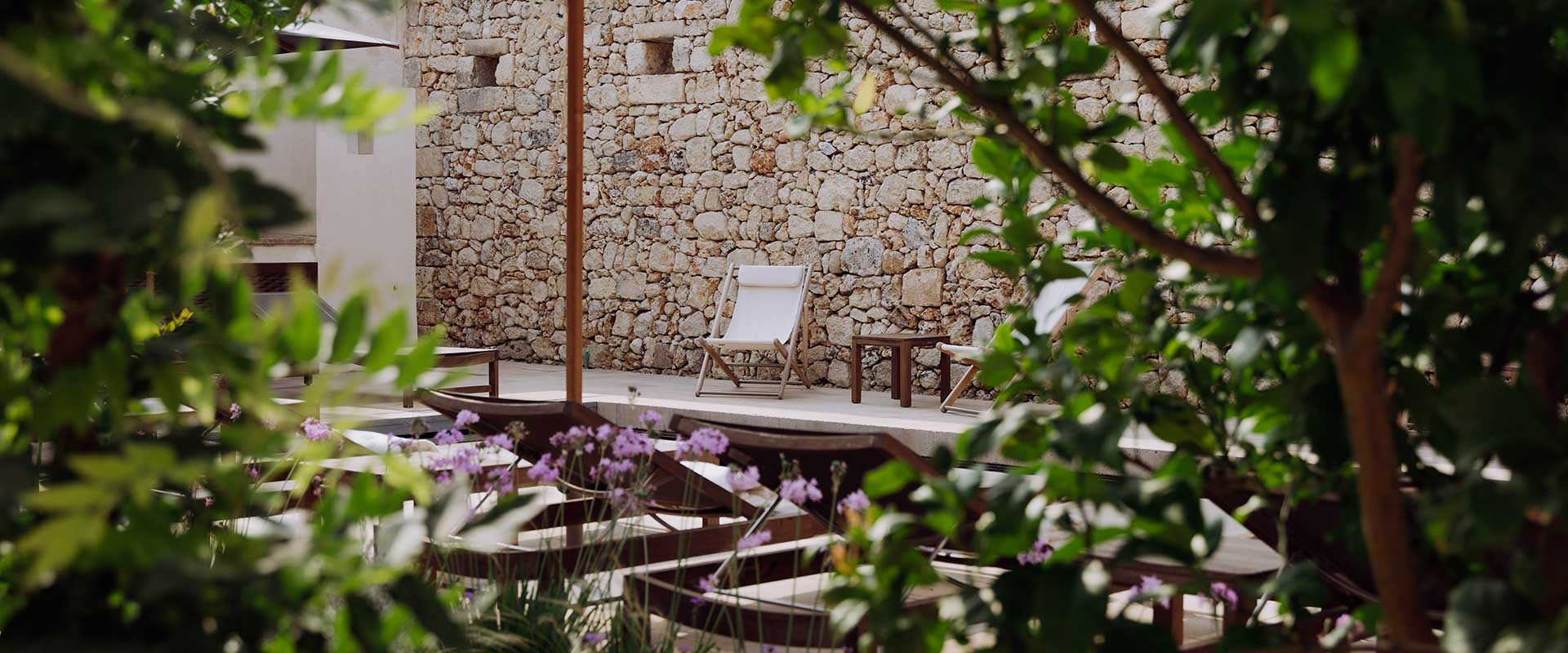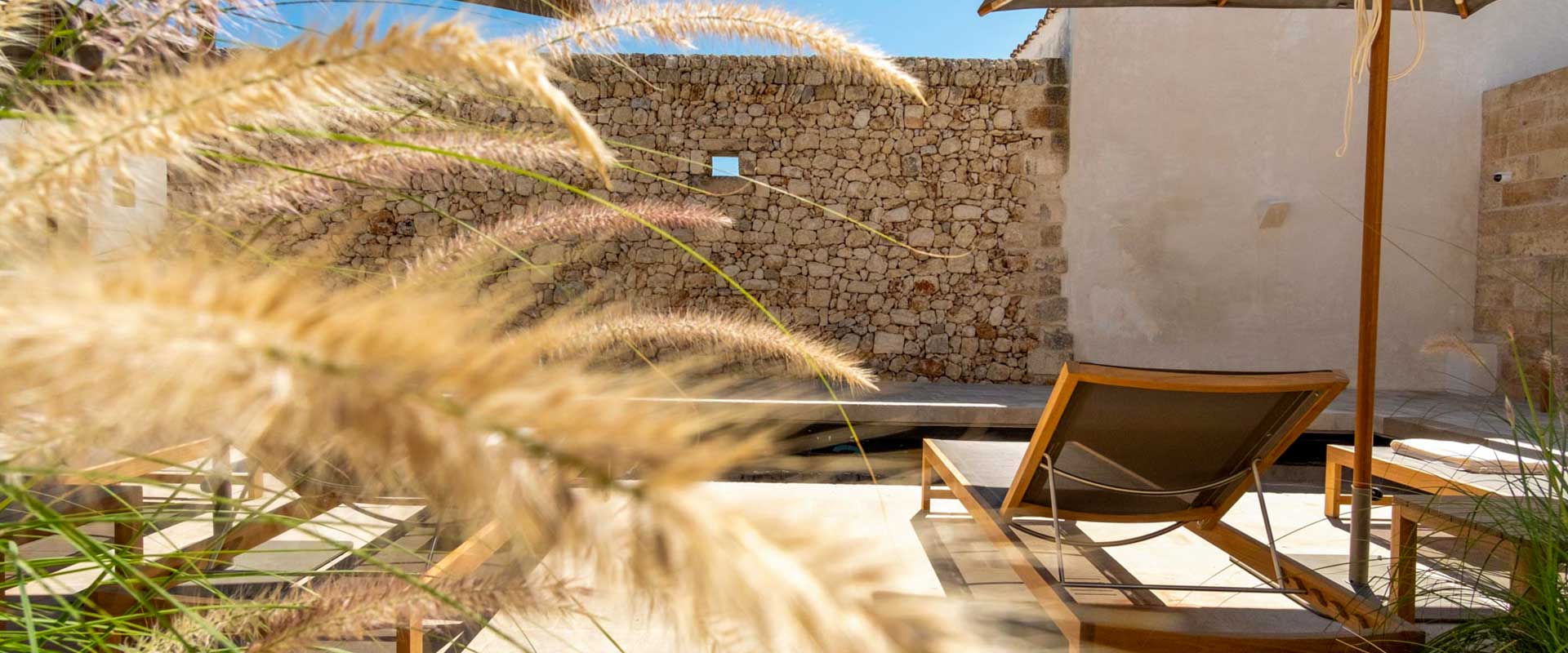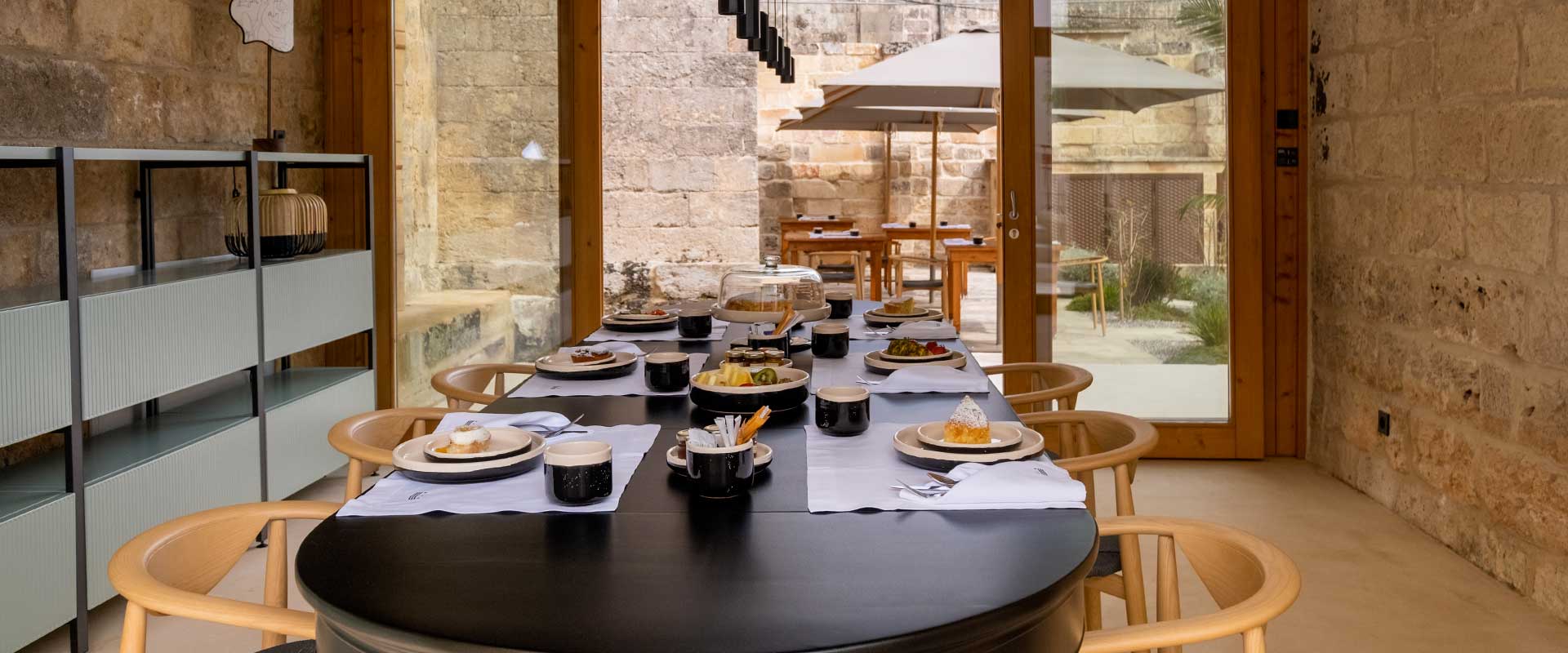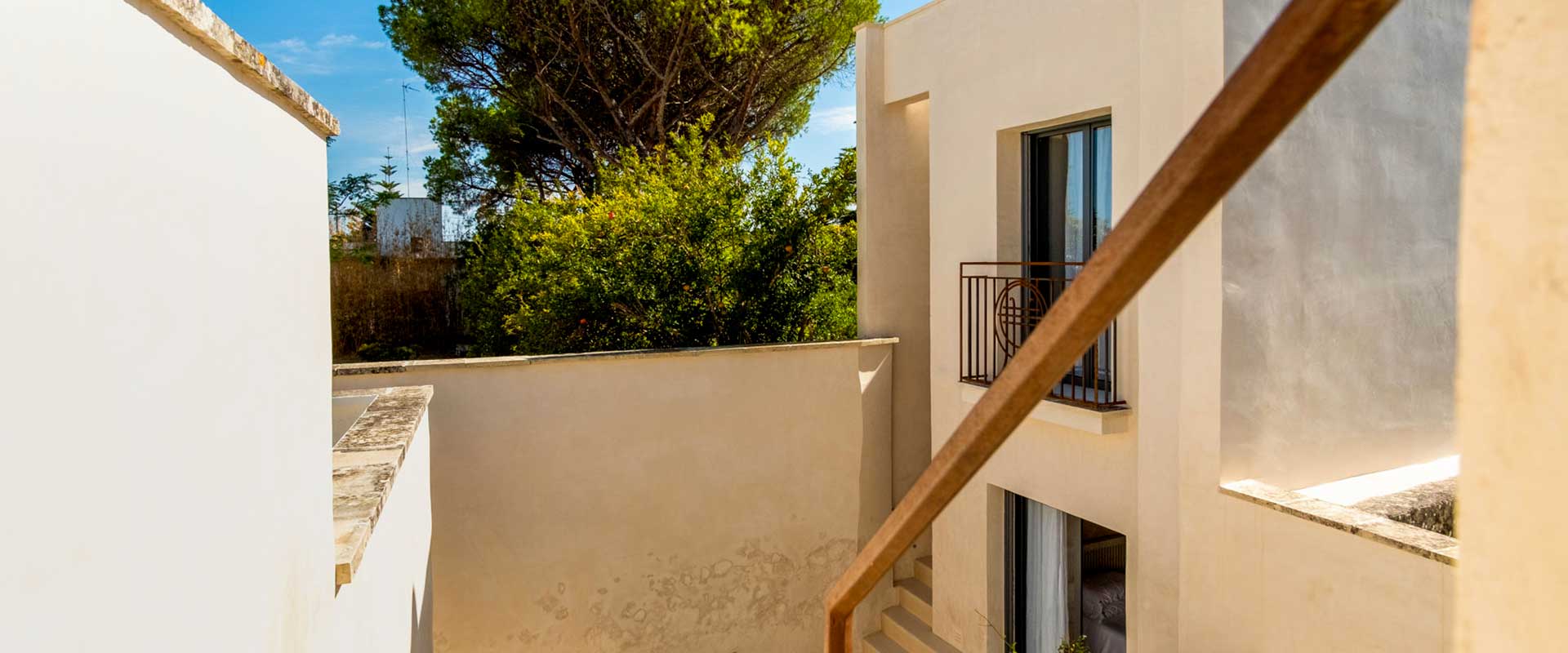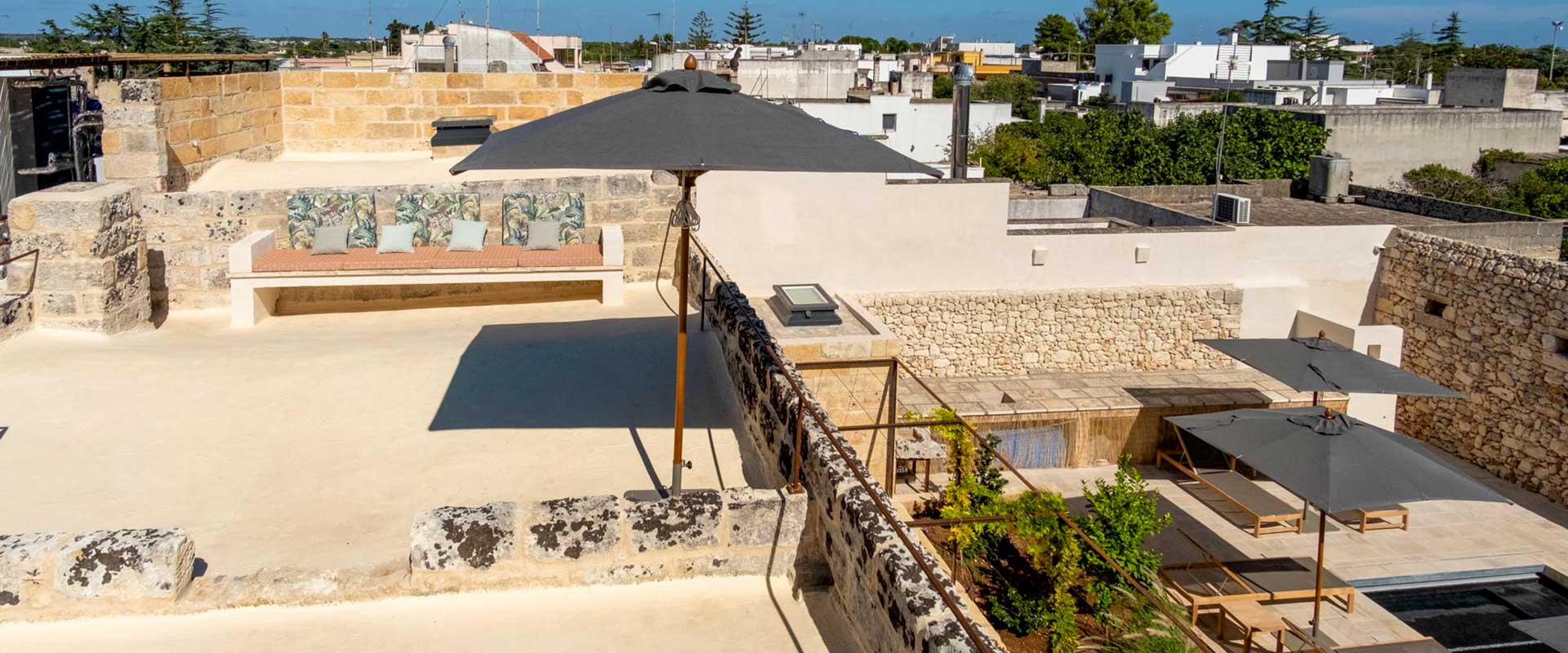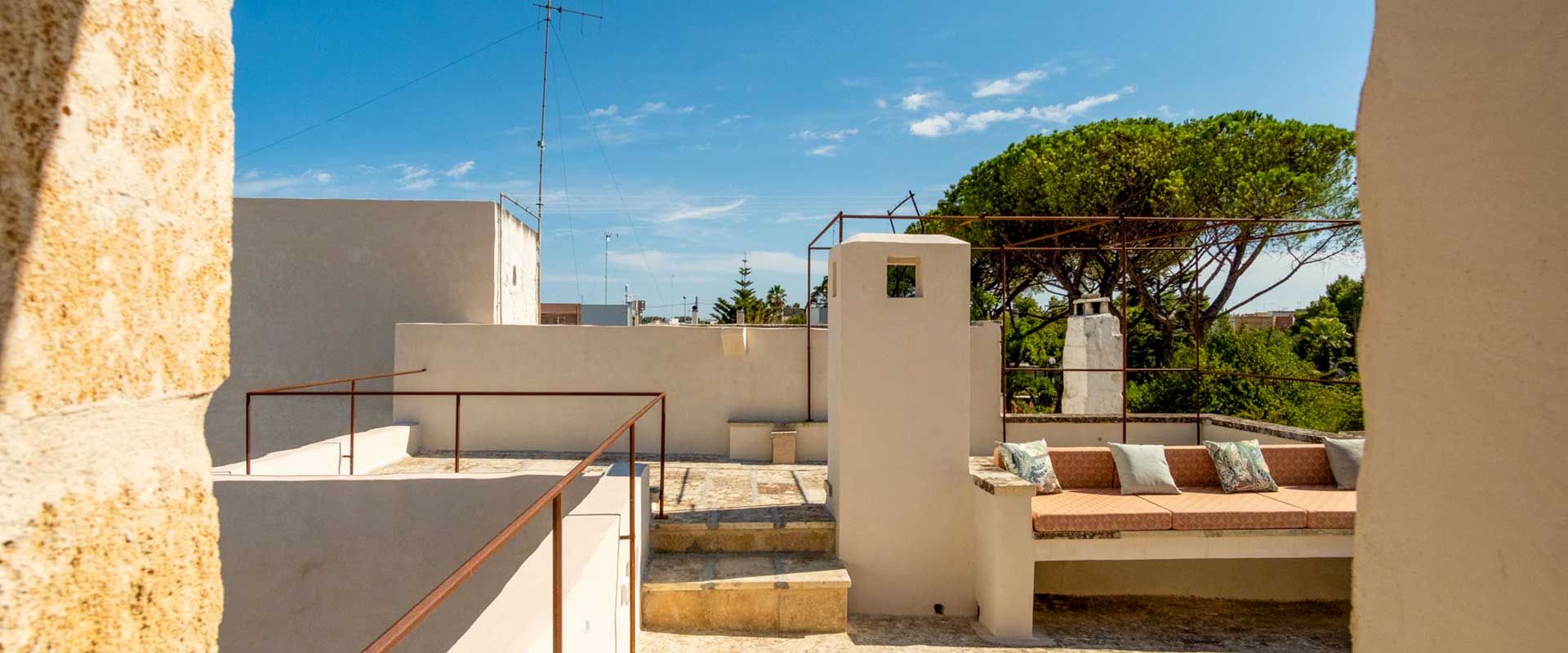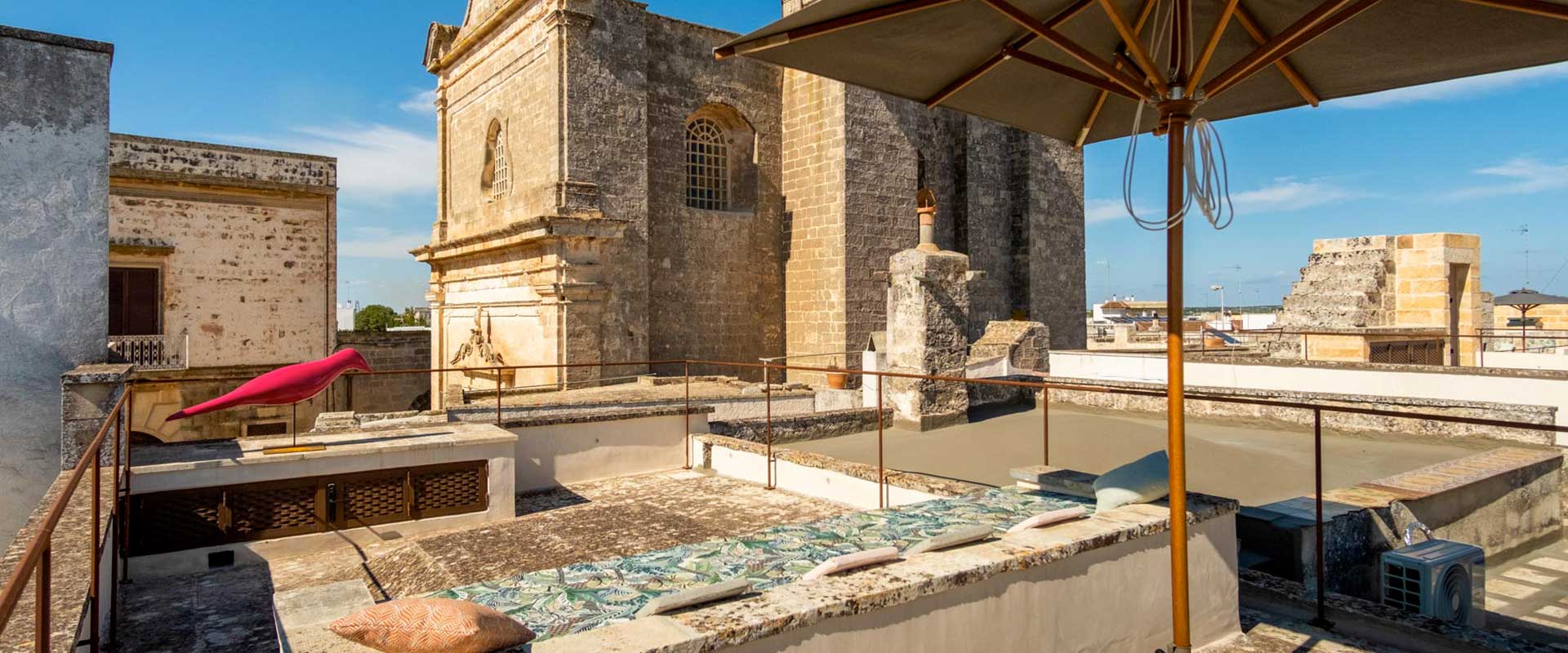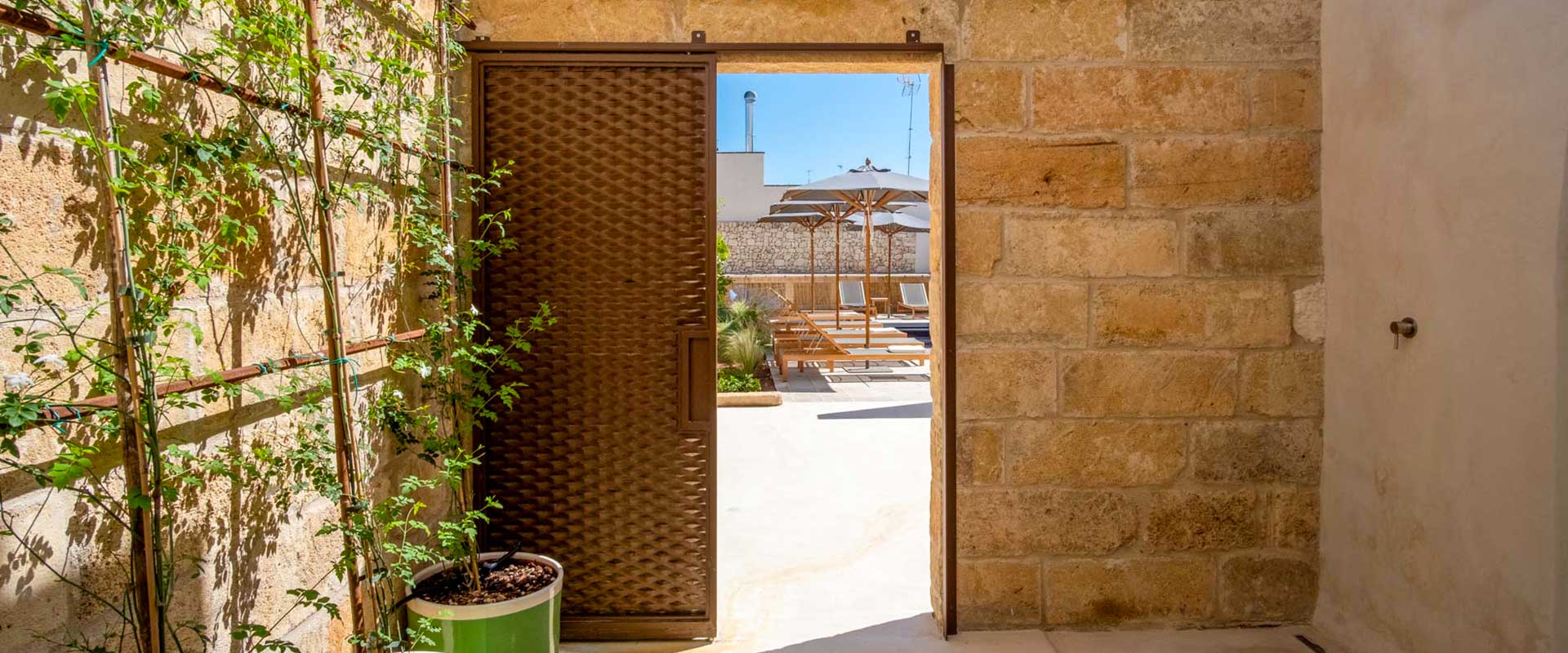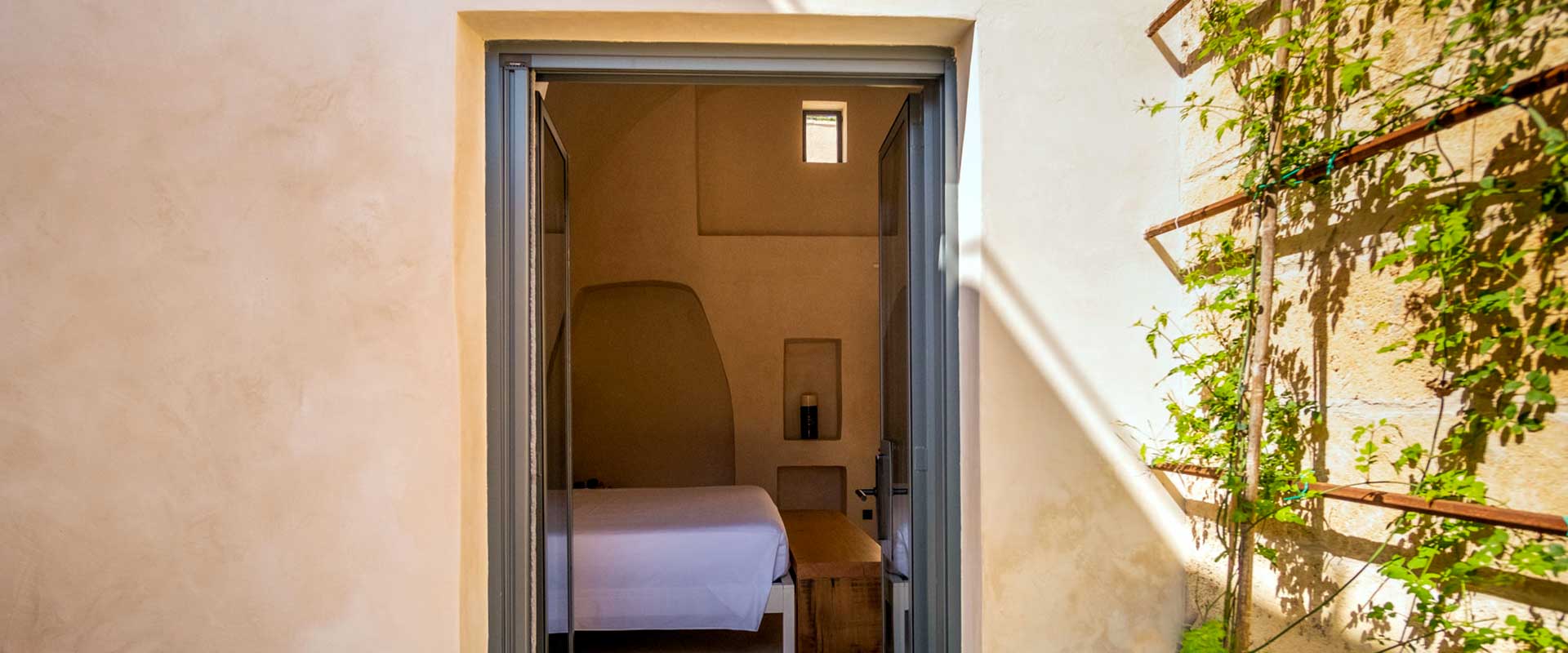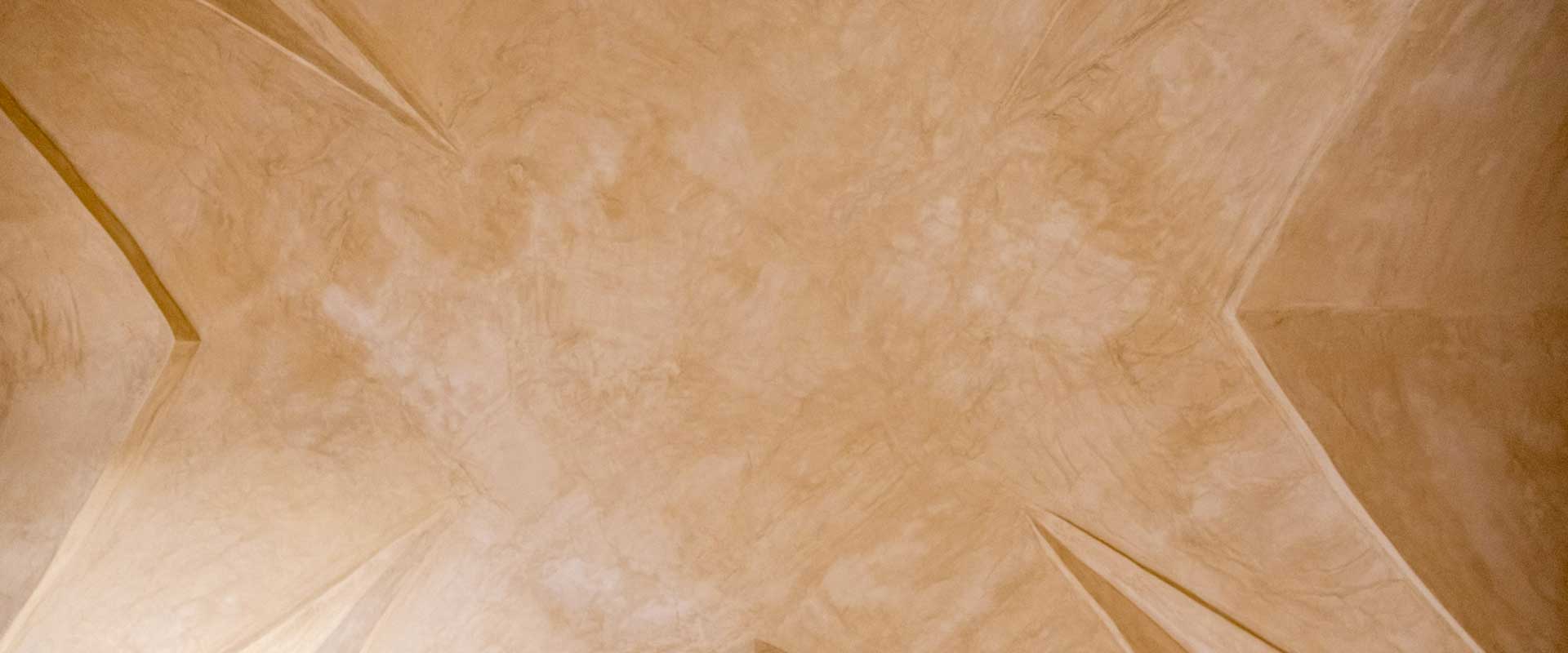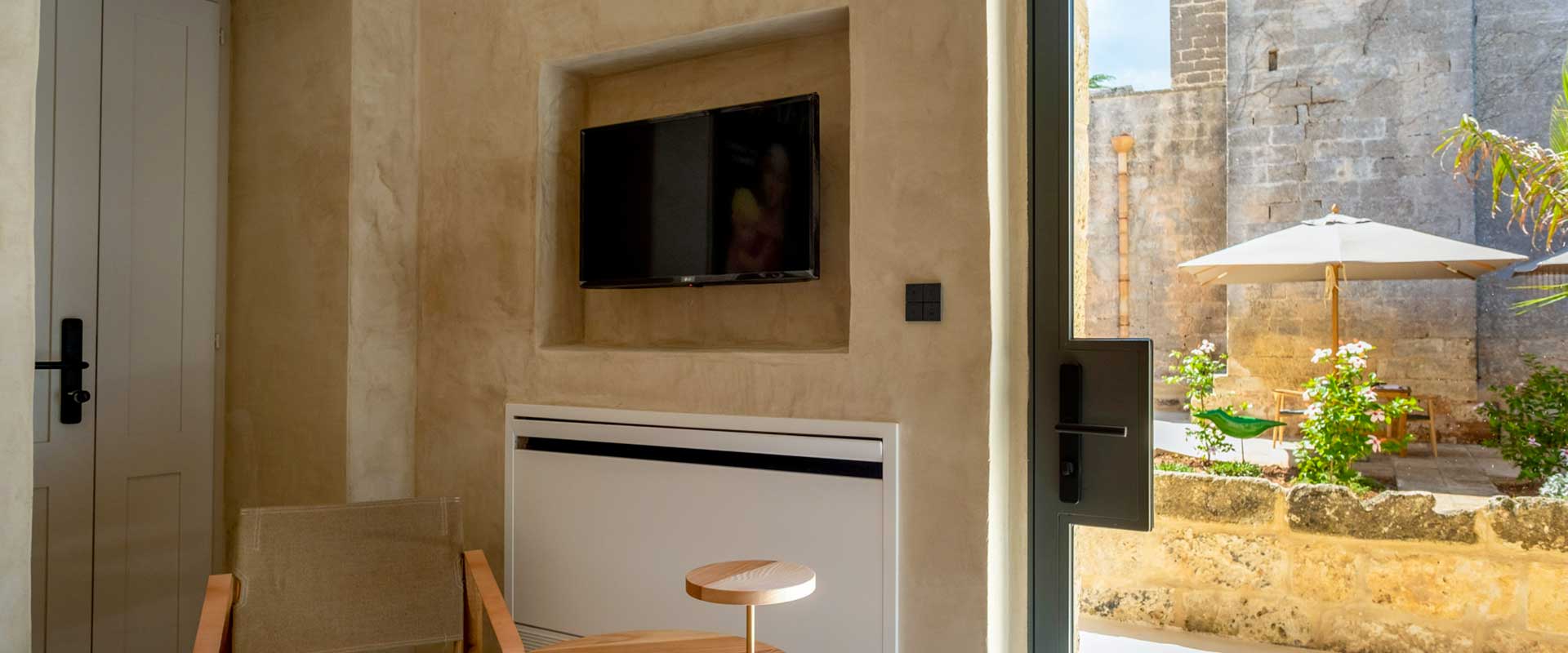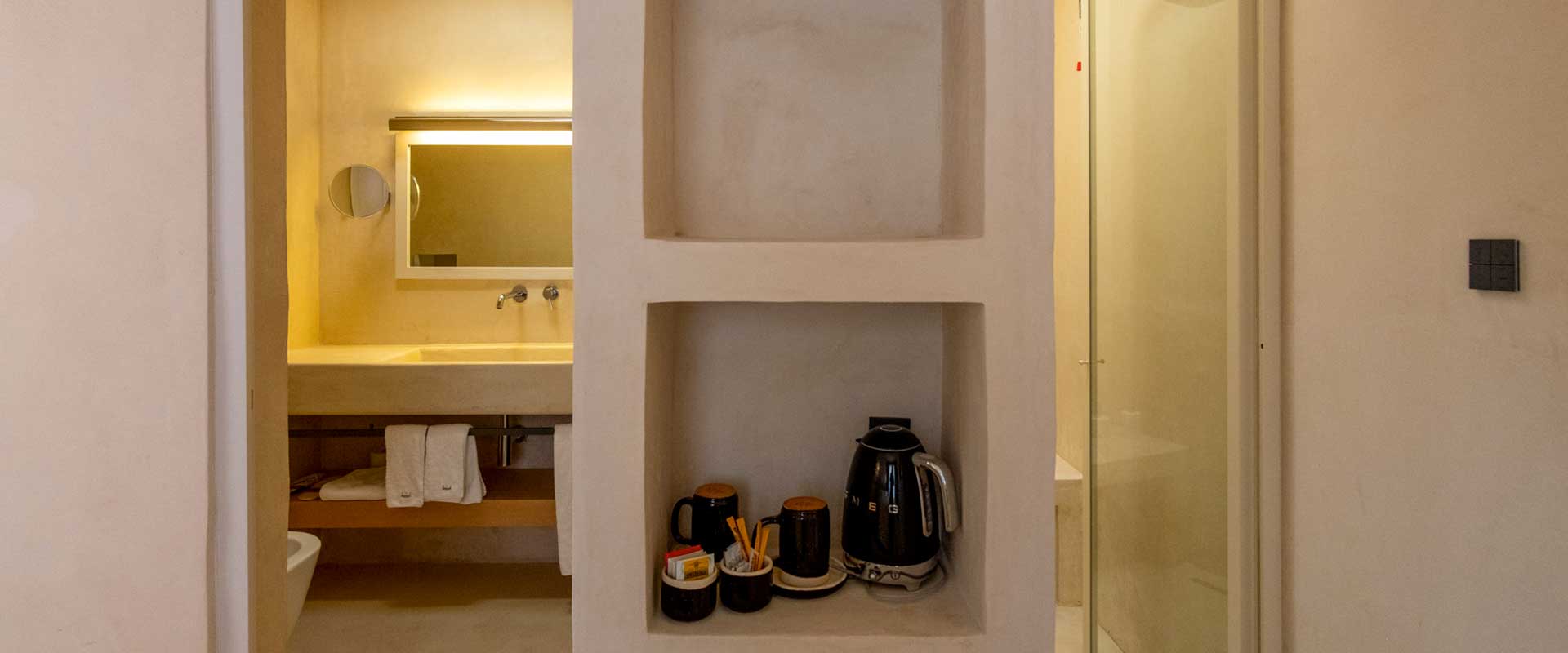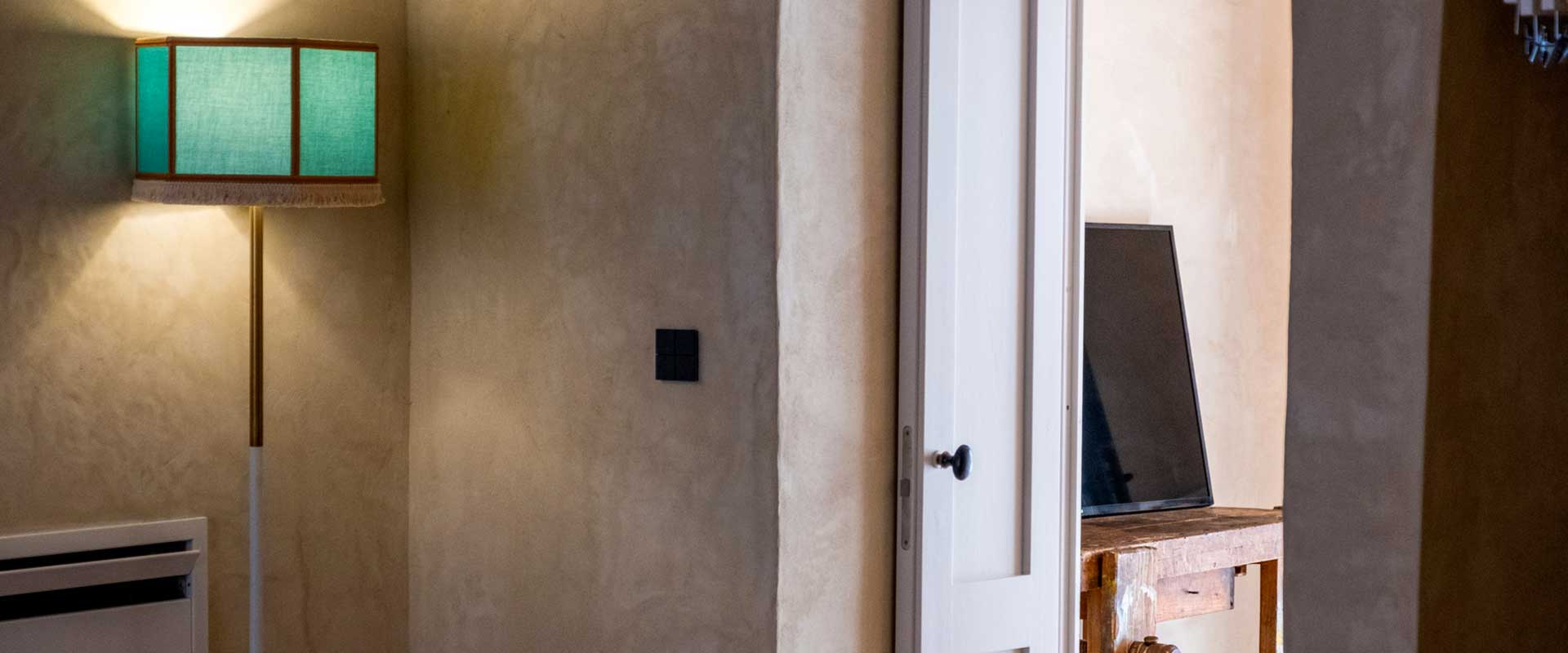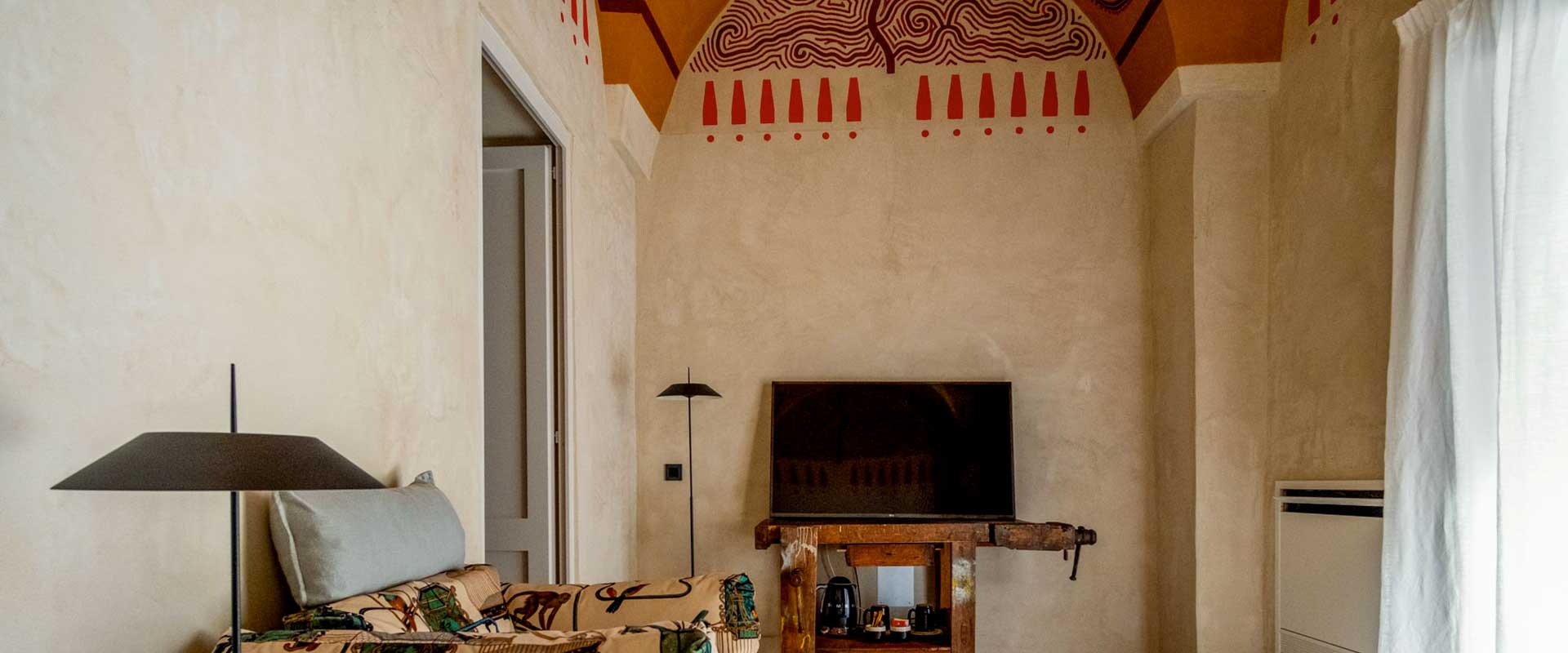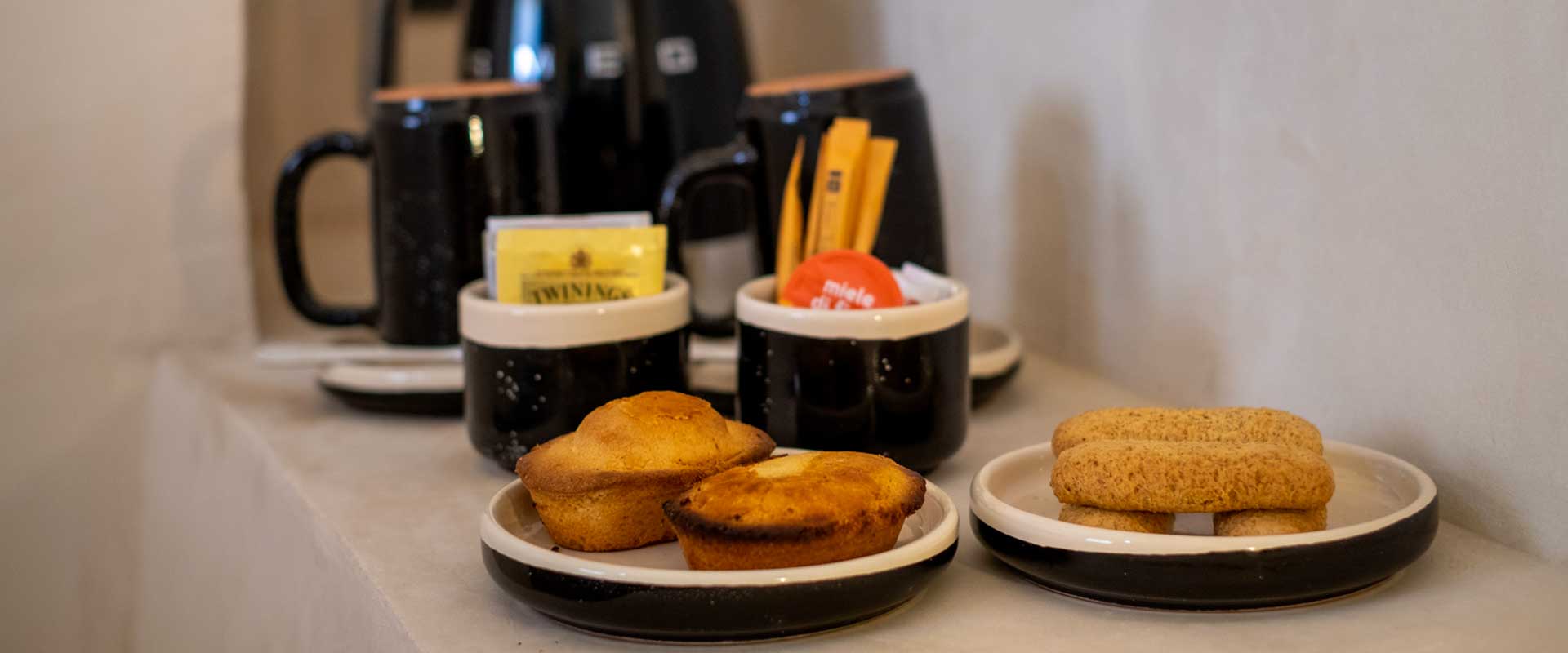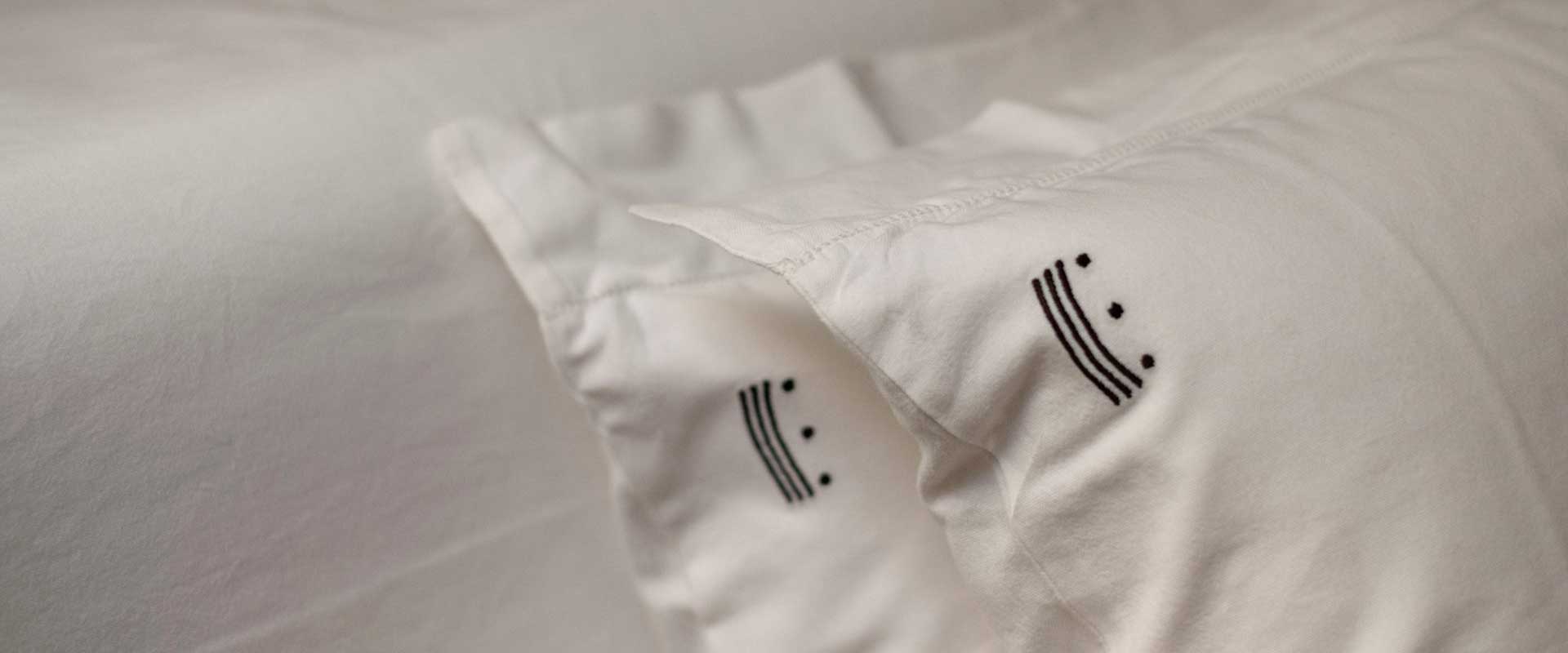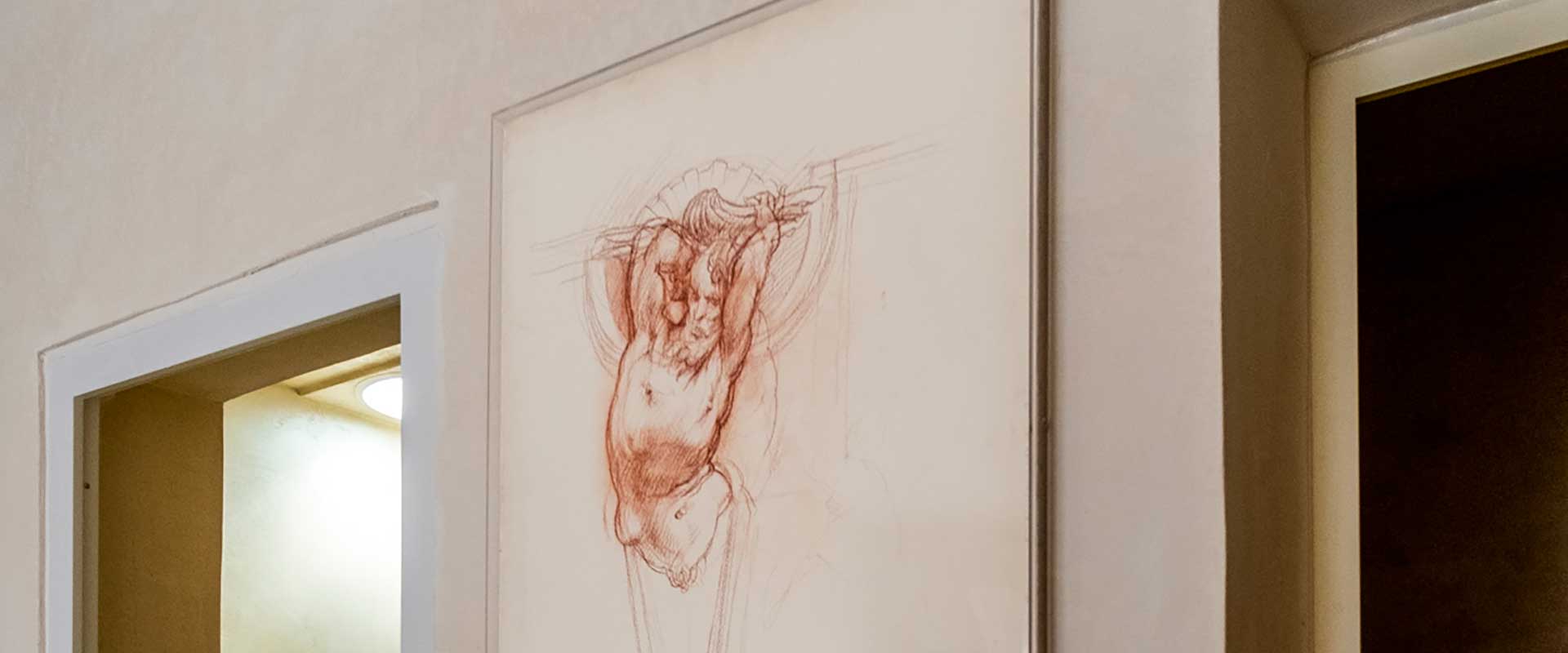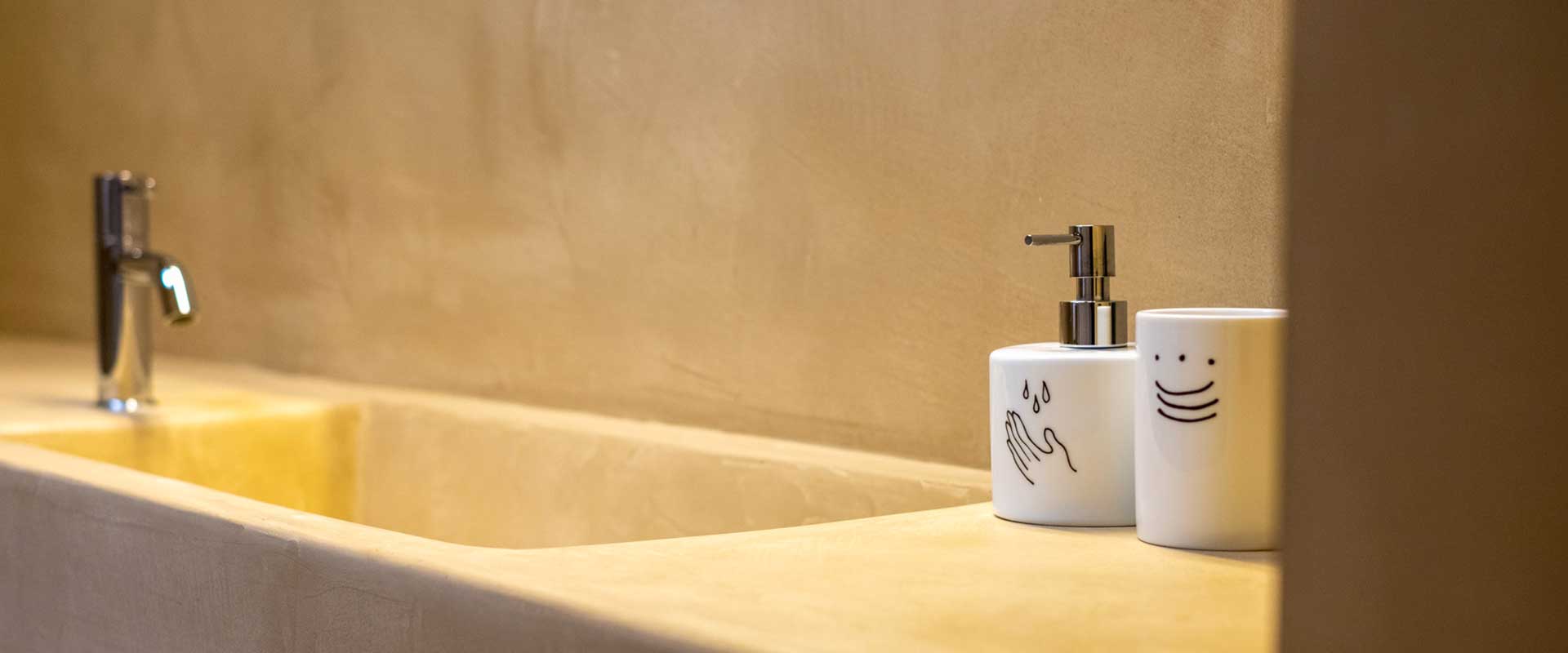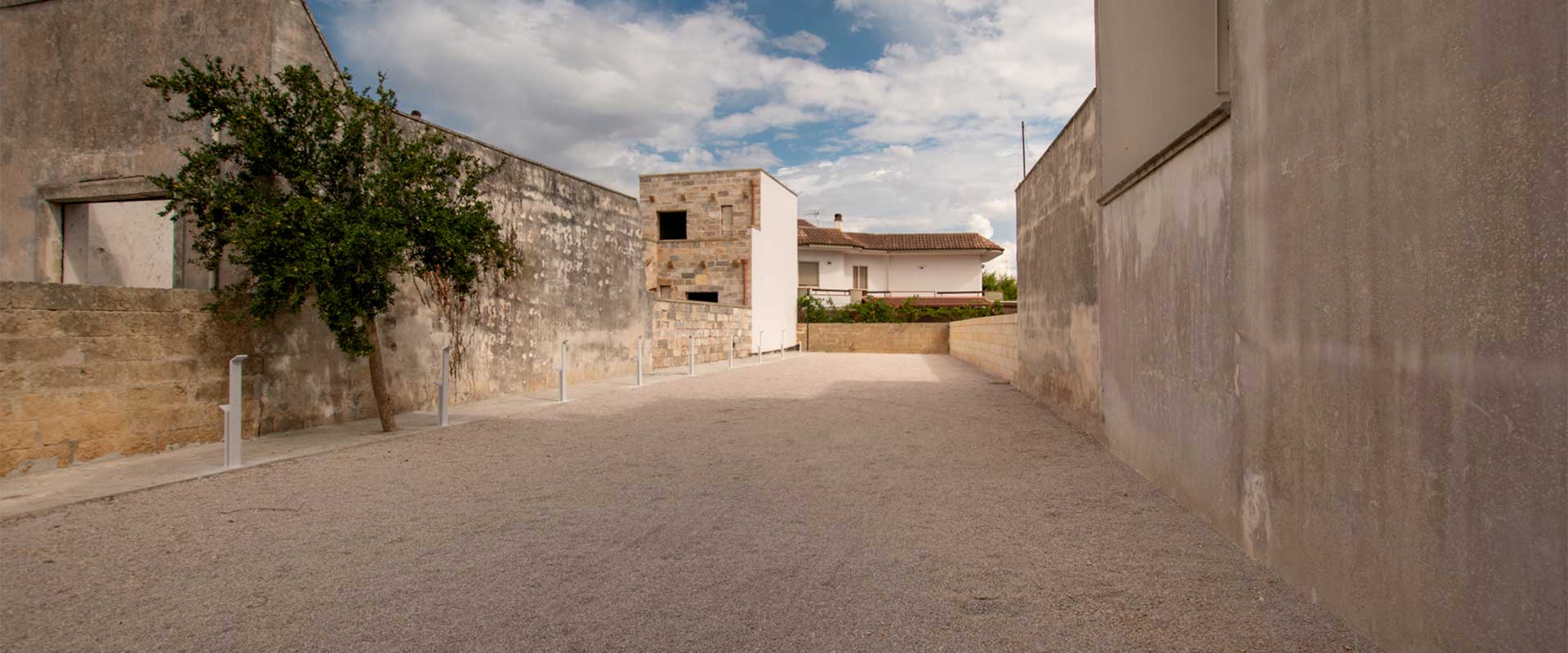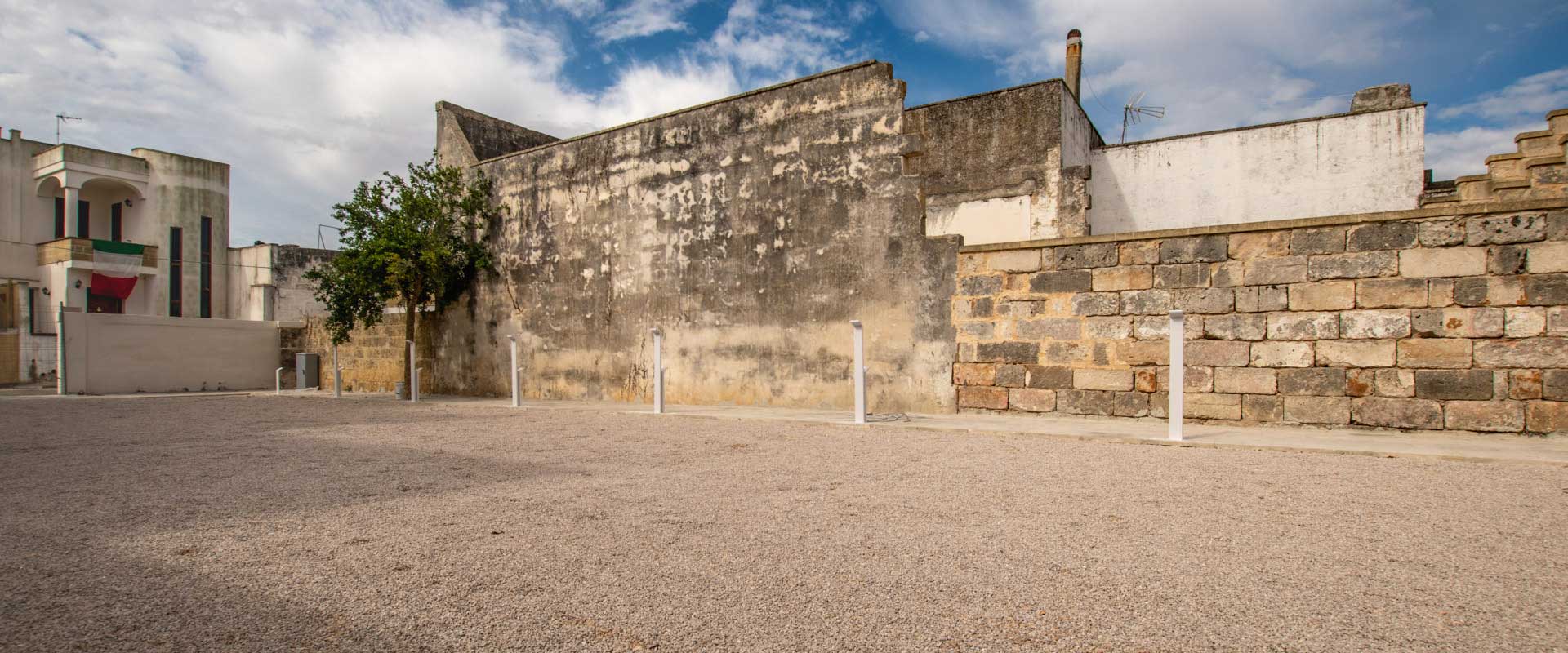 environmental sustainability
nature does nothing in vain
---
Tre Bacili designed the Mansion without ever losing sight of the impact on the environment:
to reduce the use of plastic and the production of disposable packaging waste, treated drinking water, regular or sparkling, is offered through filtration systems of the Apulian aqueduct and in thermal steel bottles
to reduce the use of plastic and eliminate the waste of product for cleansing the body, cosmetic products are made by a local company, with local olives, and available in refillable ceramic dispensers
to contain energy consumption, hot water is produced by solar thermal panels for heating and cooling the rooms, the air conditioning is ensured by radiant floor systems
for indoor and outdoor lighting only LED lamps were chosen.
In addition, the service of moving around the city for guests with electric bicycles and the installation of photovoltaic panels sized to power the Mansion for at least 51% of its needs has been studied.