standard
notaio
teodorico
---
This Standard is located in the most recent body of the Mansion and overlooks the internal courtyard characterized by juicy plants. It has been made with ancient materials and contemporary technology.

The architectural and stylistic choices place it at the beginning of the 900, with furniture resulting from a passionate research between traditional fabrics and materials, double bed with a triple hygienic sheet, handmade seamless floors, entirely LED lighting, soundproof glass doors. Amazing opened shower with fixed rain showerhead and a practical hand shower. Sanitary ware and sink are suspended and separated.

Guests of the Standard have at their disposal a large terrace, with seats and brazier, with a 360° view of the village.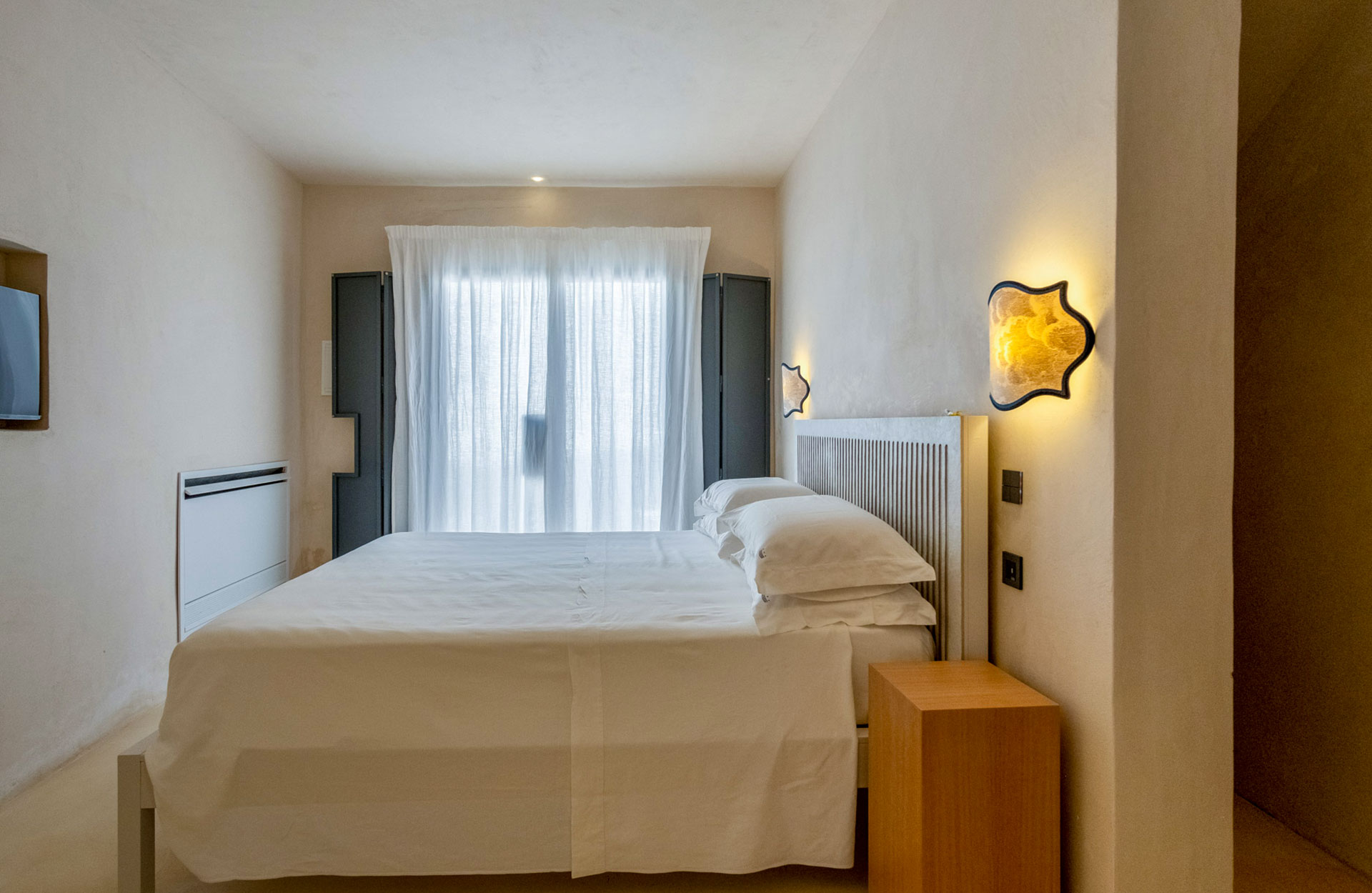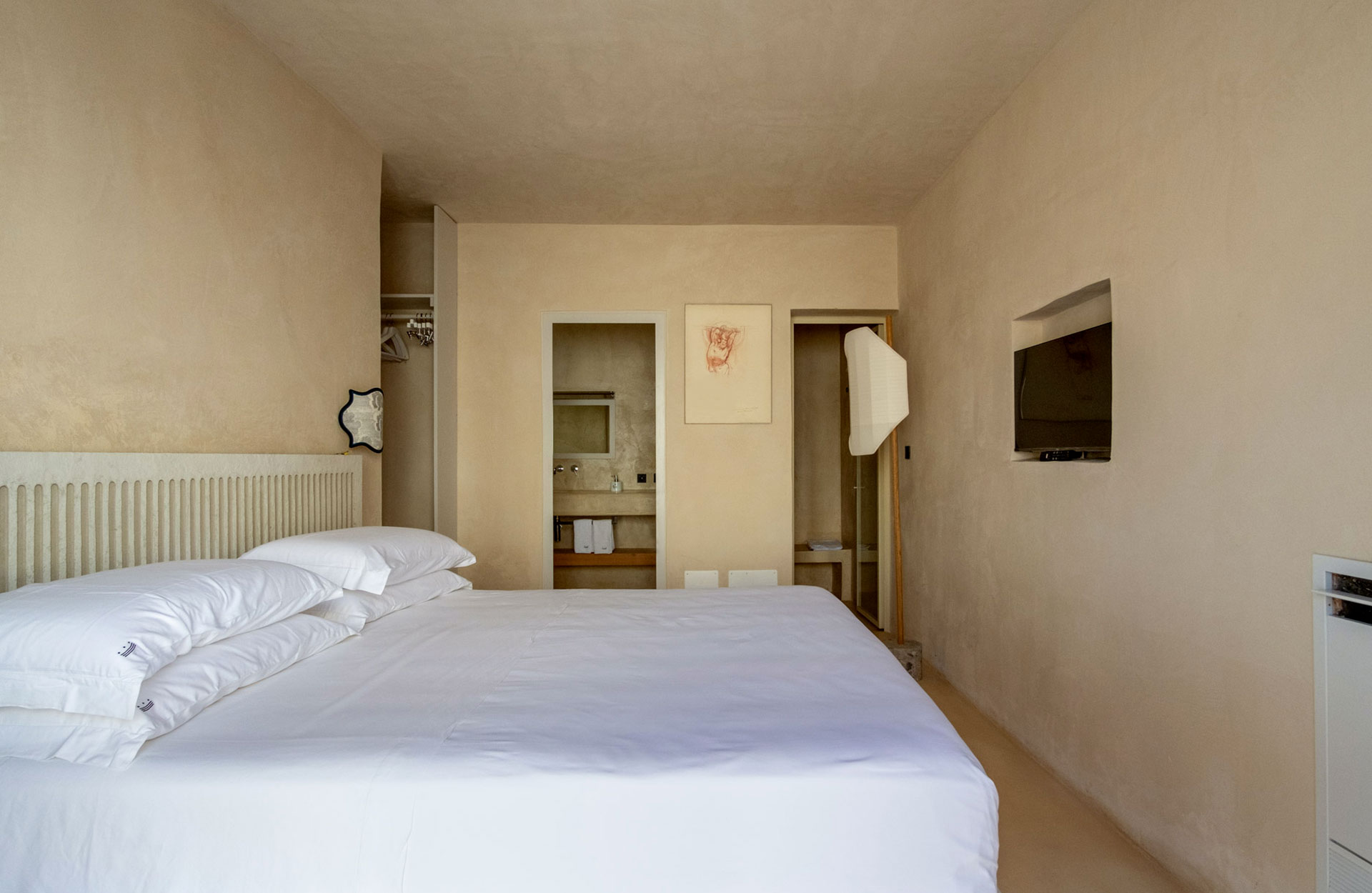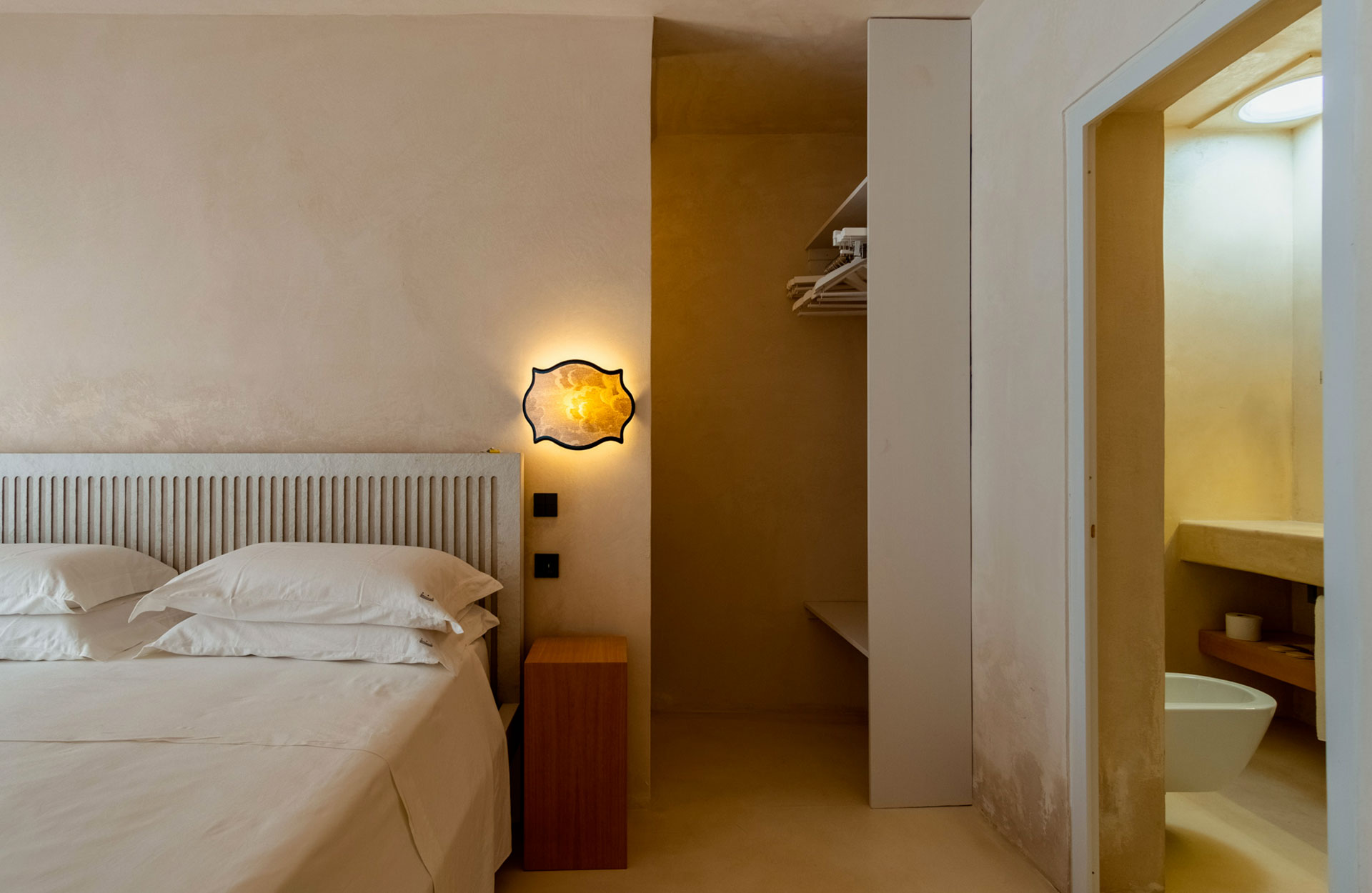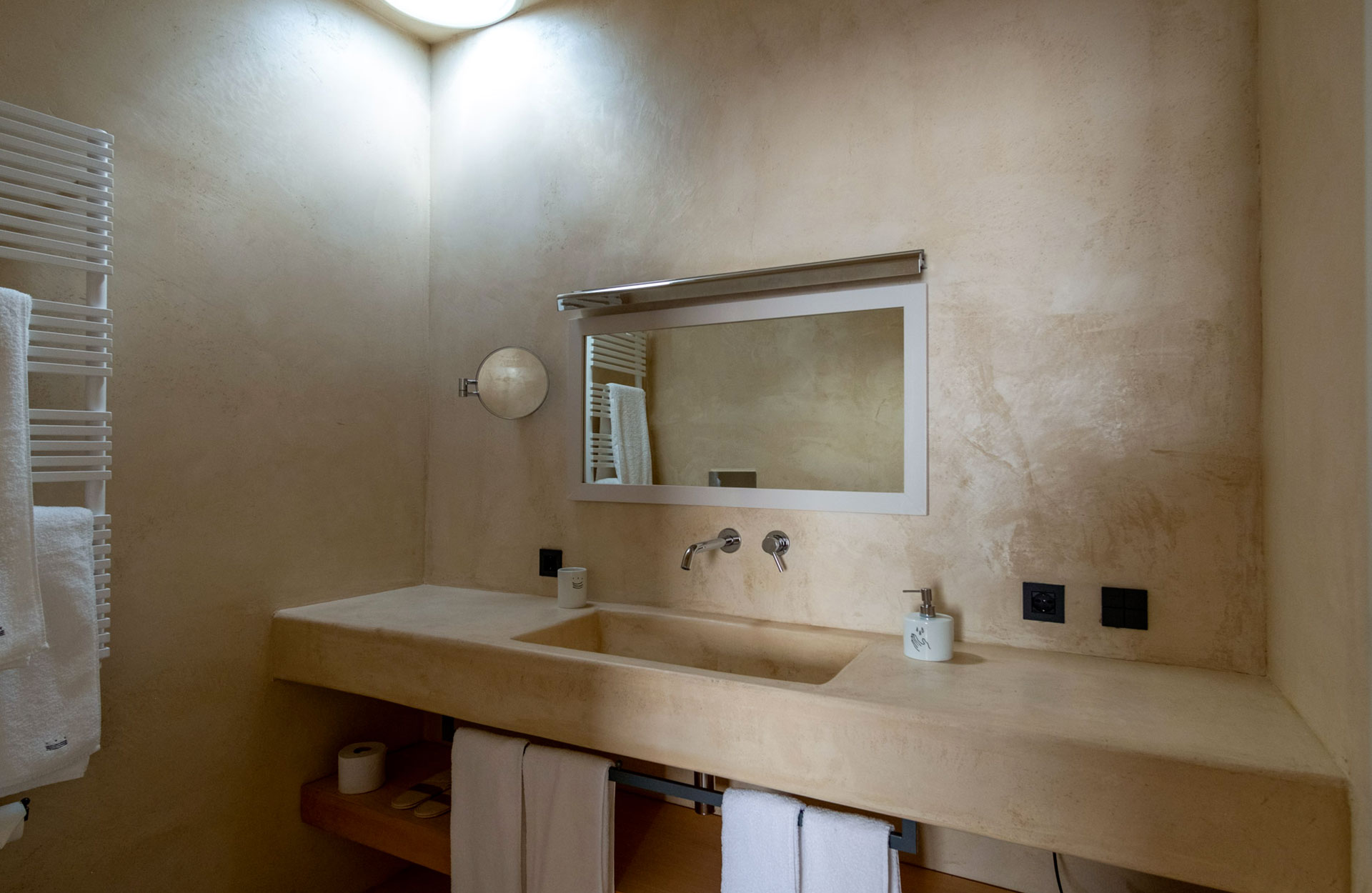 26 m²
2 Guests
180x200
Shower
DISTINCTIVE ELEMENTS
Outdoor space

Bed 180x200

Double height pillows
Minibar

Tea/Coffé set/Kettle

Wi-Fi
Smart TV

Soundbar

Safe deposit box
Parlour

Breakfast included

Pool access
history
Teodoro BACILE was born in Spongano in 1699. A notary by profession, he has worked in the notarial square of Spongano in the central decades of the eighteenth century and, in the same years, he has held the position of Governor of the county of Castro, a task entrusted to him by the feudal lords of the county belonging to the Spanish Ruiz de Lemos family.

In this role, he exercises civil, criminal and mixed jurisdiction in the city of Castro and in the eight "farmhouses" of Castro County.
It is probable that during his government in the county, the Notary established his Mansion in the estate of San Nicola in Vignacastrisi, adjacent to the homonymous farm, which also included a noble chapel dedicated to the saint of Myra.