deluxe
monsignore
gaetano
---
The deluxe has been designed and restored with the utmost care and considering the needs of people with motor disabilities.

Very large, barrel vault at over 4 meters, large niches and arches carved into the walls almost 1 meter thick. An old and characteristic fireplace, but above all a courtyard with a fragrant and private garden, with an outdoor shower. The architectural and stylistic choices include two comfortable armchairs, a coffee table, a large double bed with a triple hygienic sheet, hand-polished cocciopesto floors, shower with fixed rain showerhead and a practical hand shower, entirely LED lighting, soundproof glass doors.

All this to create the private atmosphere and great comfort for a stay tailored to the contemporary guest.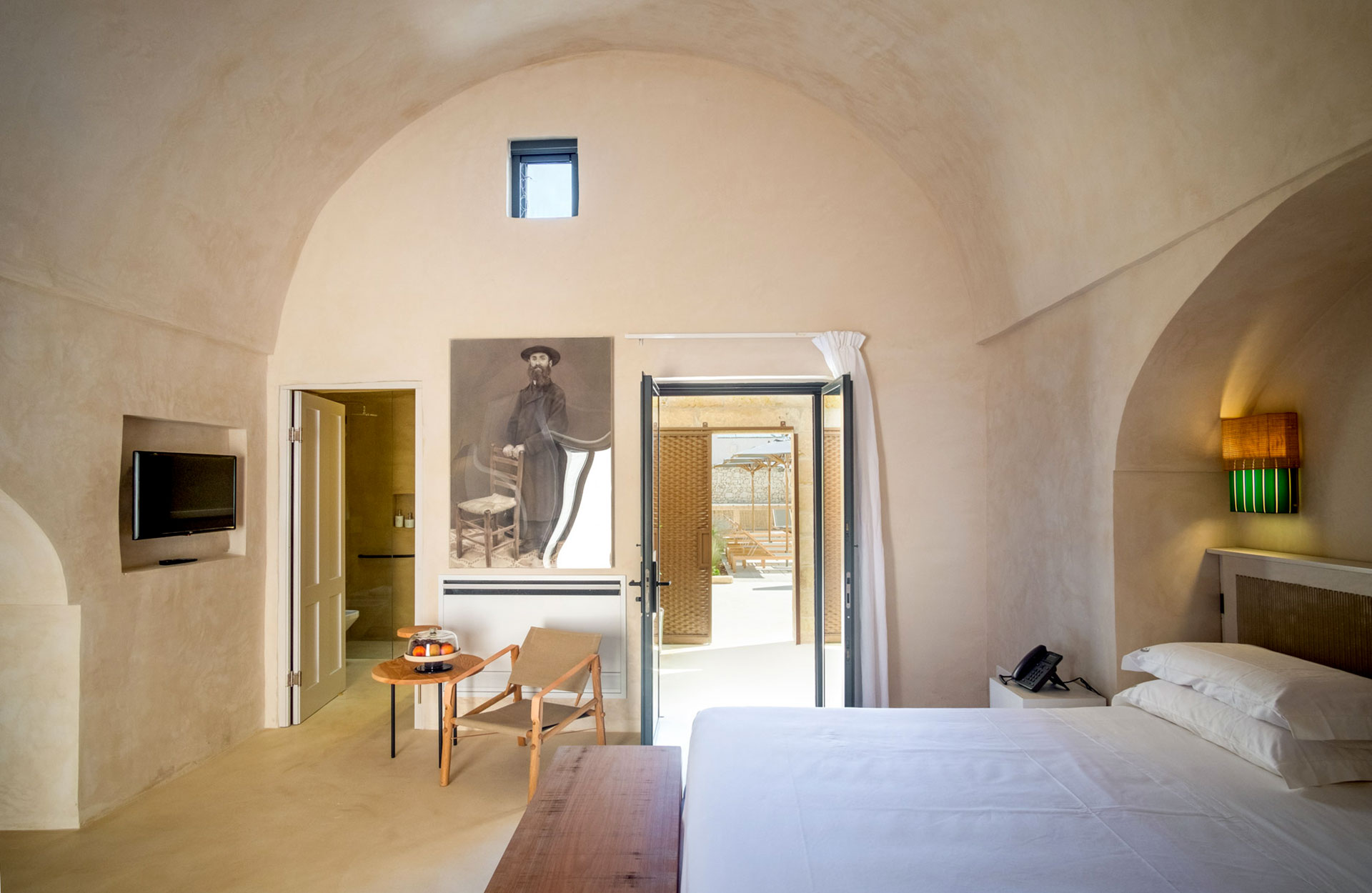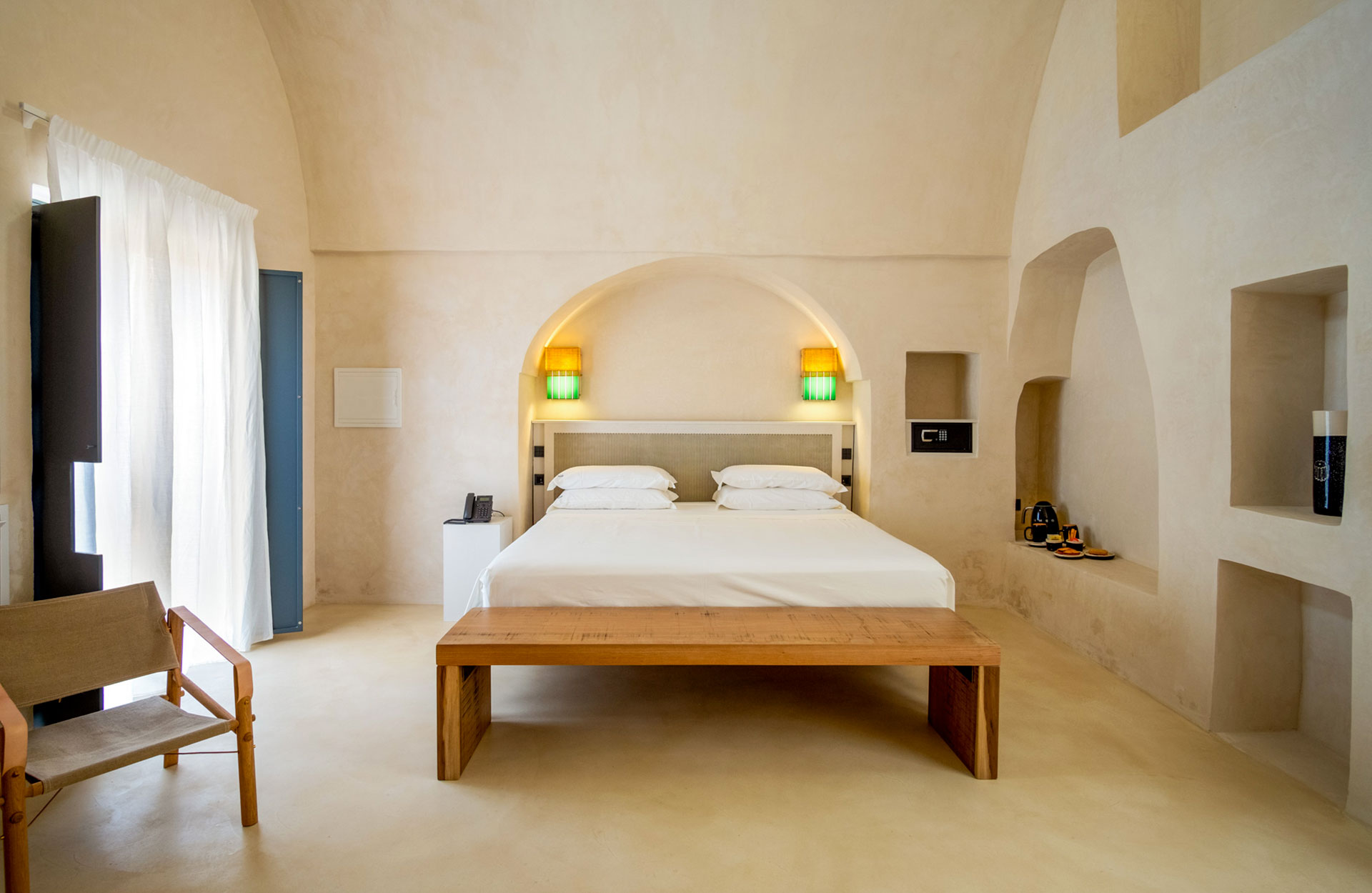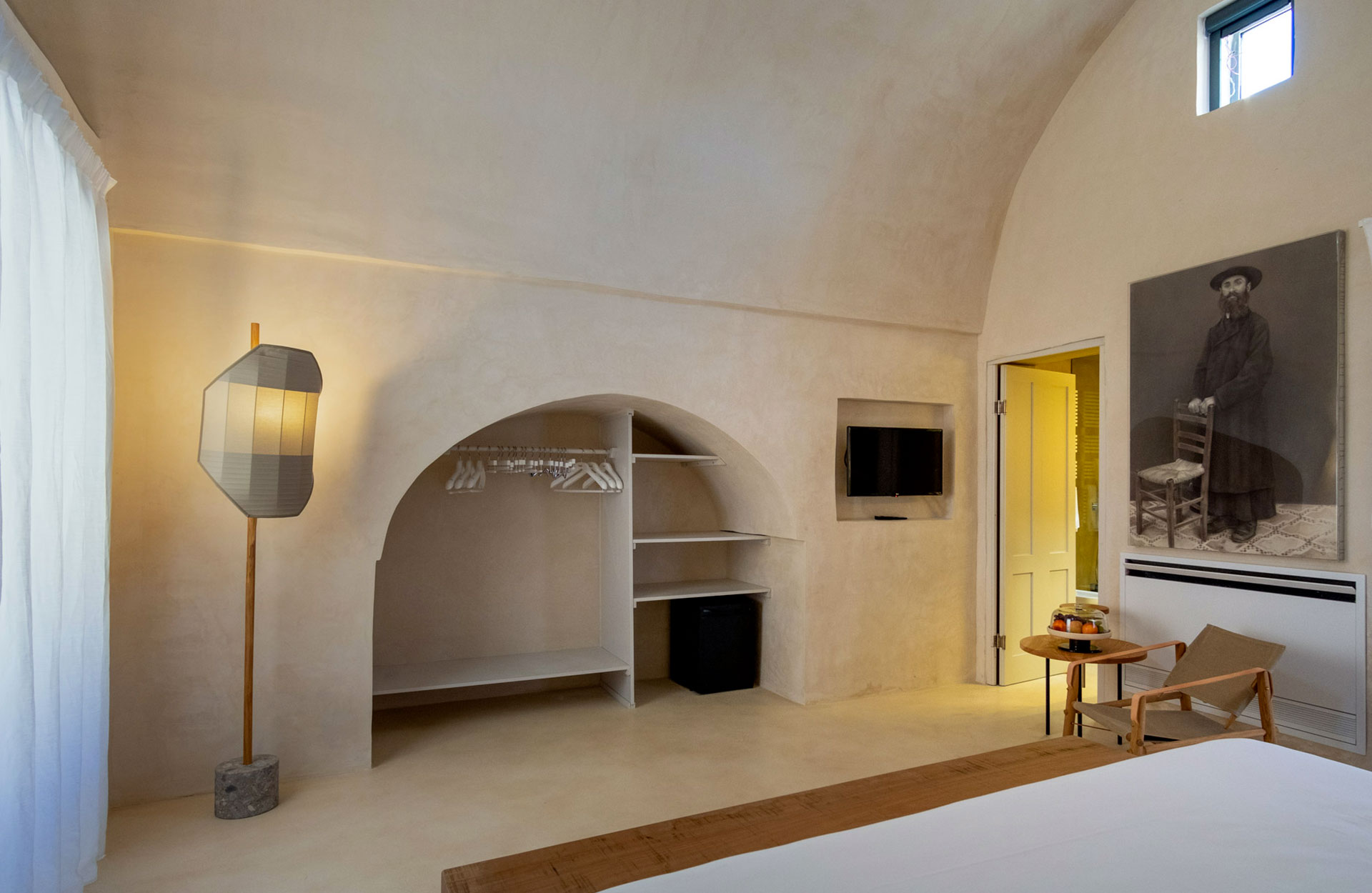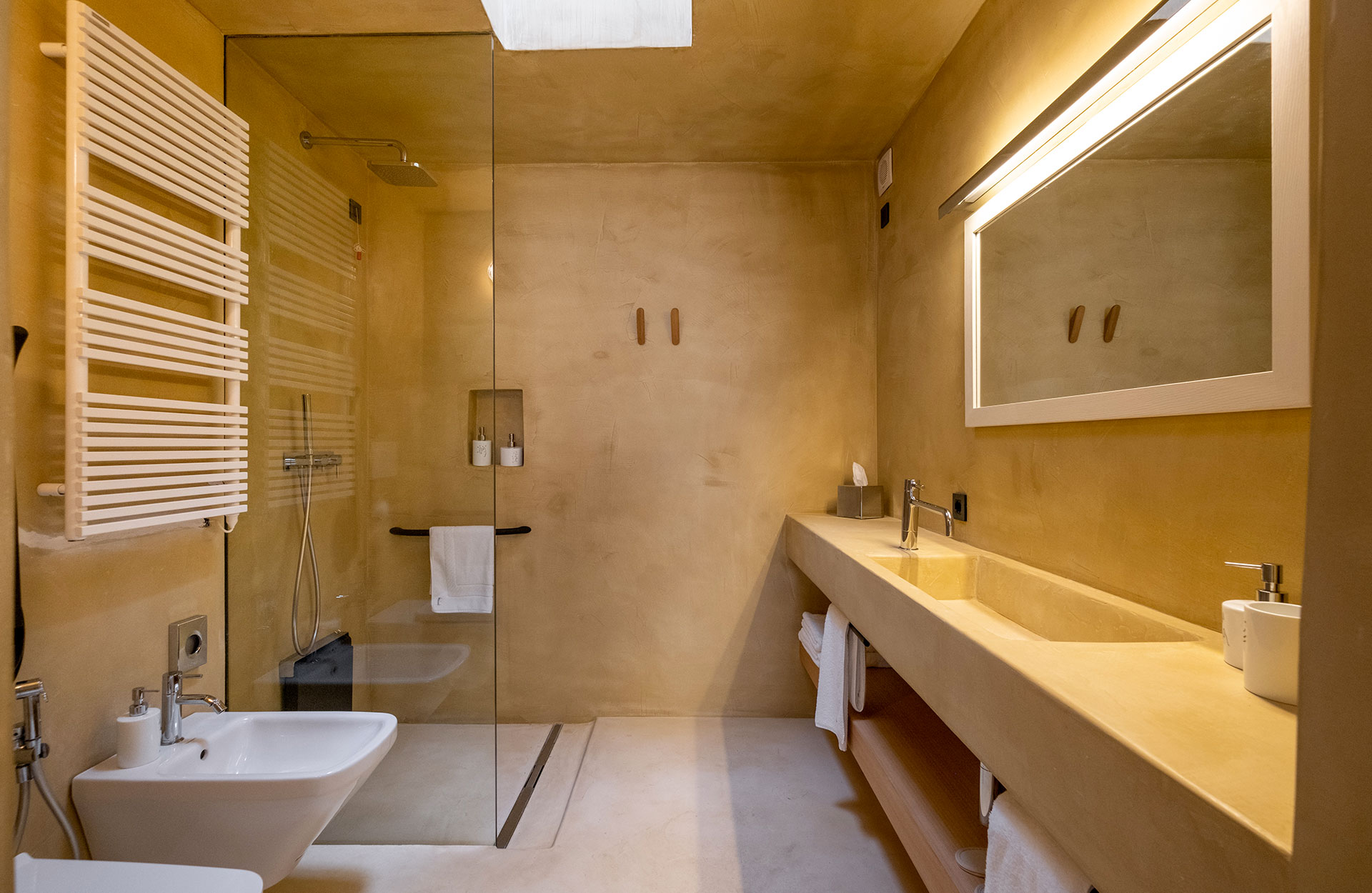 31 m²
2 Guests
200x210
Shower
DISTINCTIVE ELEMENTS
Outdoor space

Bed 200x210

Double height pillows
Minibar

Tea/Coffé set/Kettle

Wi-Fi
Smart TV

Soundbar

Safe deposit box
Parlour

Breakfast included

Pool access
history
Gaetano BACILE was born in Spongano in 1844. He embarked with great progress and zeal on an ecclesiastical career, affirming himself for his cultural preparation, for his chosen pastoral gifts and as the author of numerous theological, ascetic and biographical publications.

He had a dazzling career: at the age of 36, the Roman Consistory elected him Bishop of Castellaneta, in 1886, he became Grand Prior of the Royal Basilica of San Nicola in Bari and subsequently was appointed Bishop of Leuca, a position he held until his death at the age of 87.
The writer Ferruccio GUERRIERI describes him as follows: "... His Excellency Monsignor Gaetano Bacile, who had such a commonality of character with his beloved brother, who with him had equal love for studies and for the good of his native land, remains a very worthy representative of the luminous traditions of nobility and virtue of his family".